RIDEWILL brand products for the care of your bicycle
The Ridewill brand product catalog expands with a new range of lubricants and detergents dedicated to bicycles, eBike and not!
Developed thanks to the feedback of our mechanical technicians, the range presented is a must have that every cyclist must have: a chain lubricant, a degreaser for the transmission and one for the brake discs.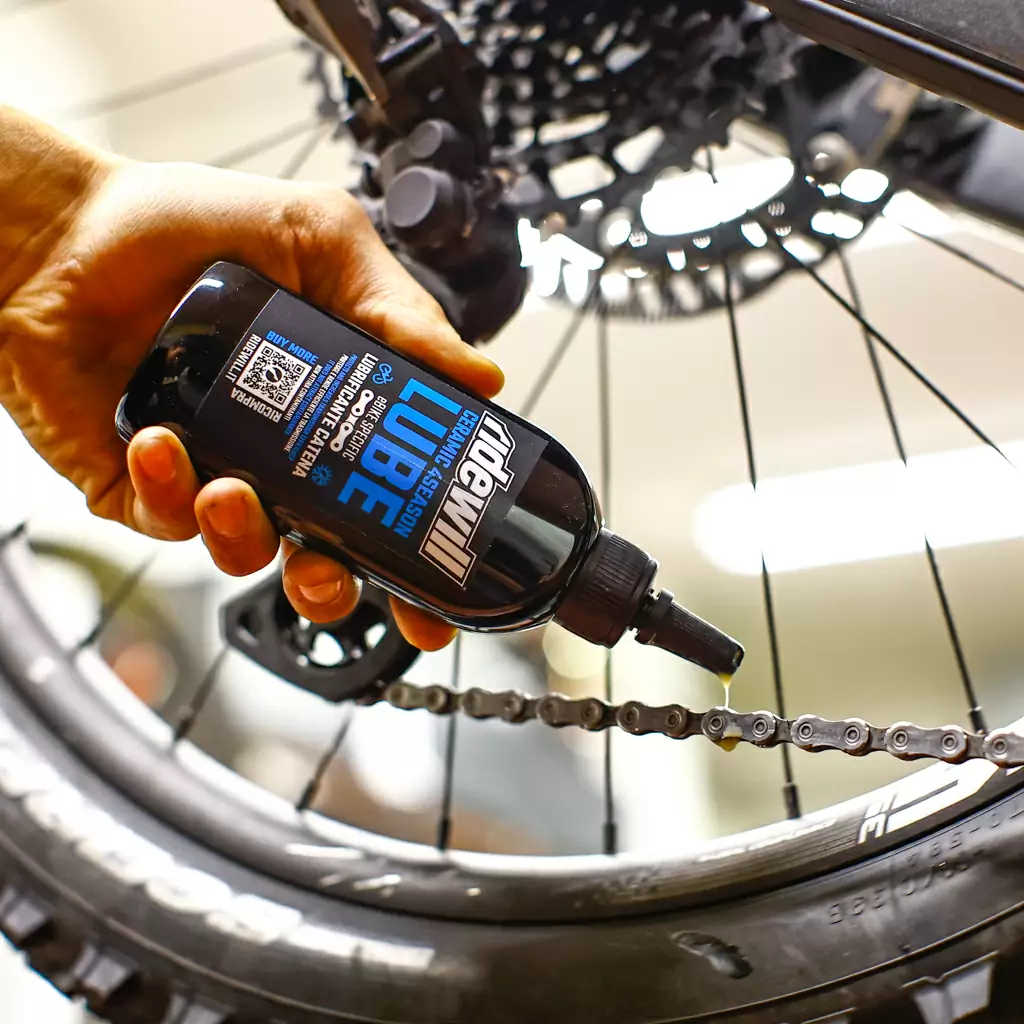 Ridewill all seasons ceramic chain lubricant

Chain lubricants have always divided cyclists into two groups: those who always use the same, regardless of the weather conditions, and those who have a lubricant for each climate and / or condition of the terrain.
a chain well lubricated and clean of debris, but without having to waste time thinking about which product is best for today's release ...
We have therefore created a lubricant composed of nano-ceramic bases, which in addition to guaranteeing the perfect lubrication of the chain, create a protective veil that prevents the deposition of dirt, providing incredible durability and great transmission efficiency.
Water resistant, making it perfect for all conditions, including humidity and mud; it is therefore also suitable for off-road use.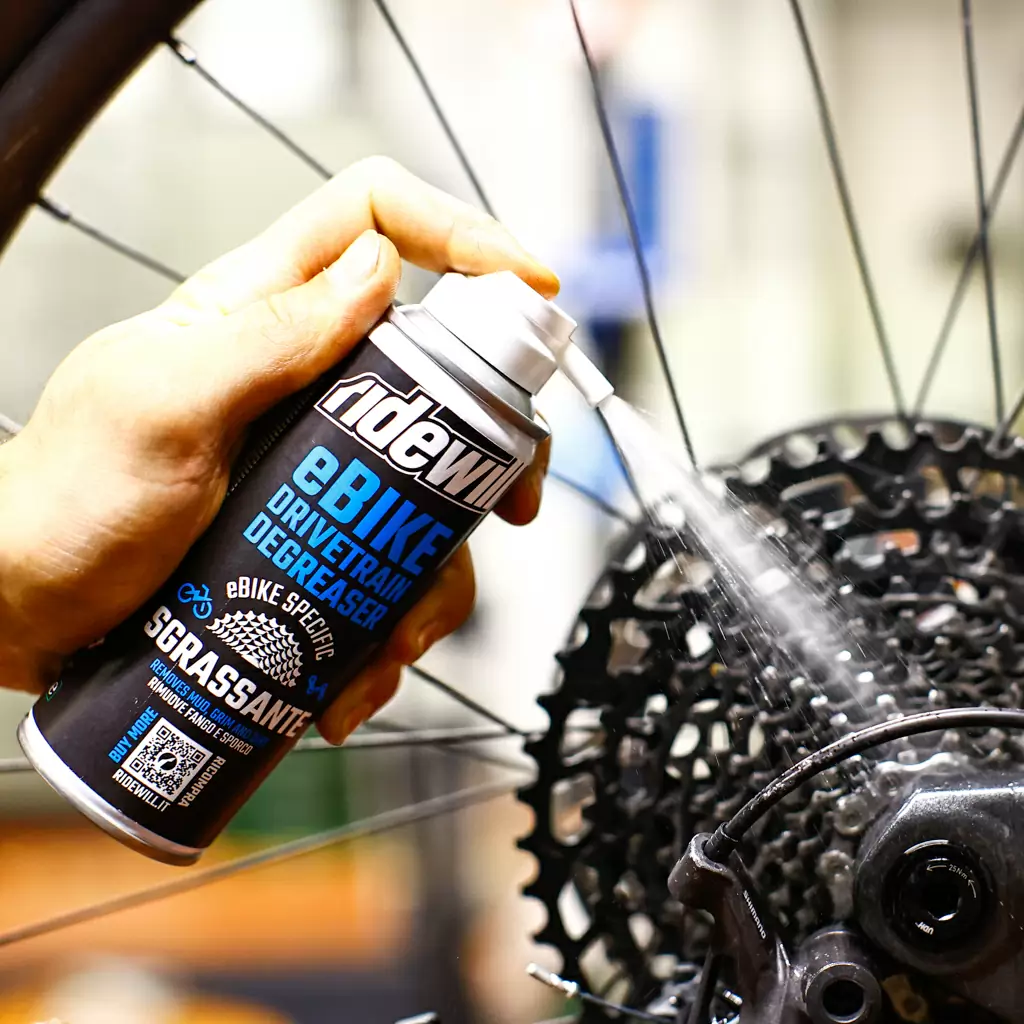 Chain and transmission degreaser

A clean transmission causes no friction and lasts longer.
This degreaser is perfect for thoroughly (and quickly) cleaning the transmission, quickly eliminating residues of oil, grease and dirt and, at the same time, without affecting chrome, rubber or painted parts. Particularly suitable for use on e-bikes as it does not need water for rinsing.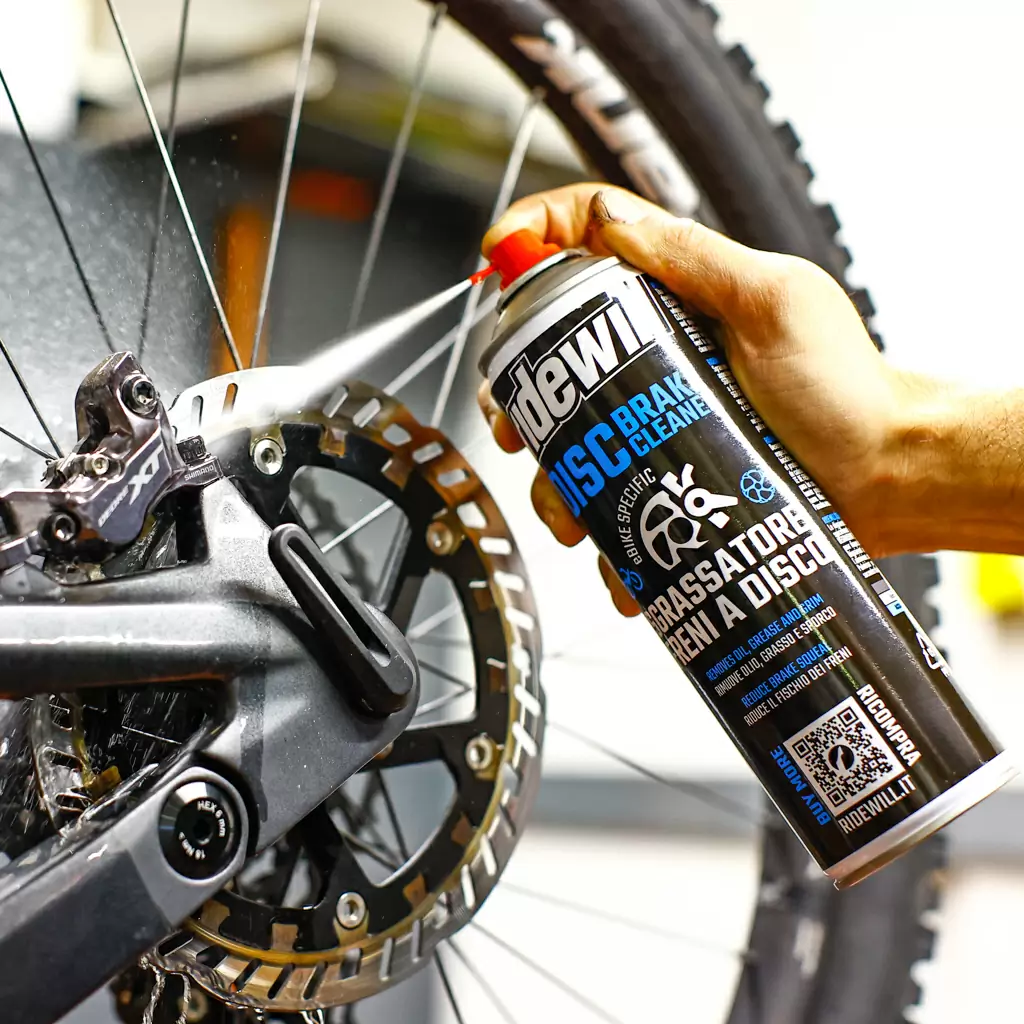 Spray Disc Brake Degreaser

To be used after washing, it eliminates residues of detergents and humidity from the surface of the discs and pads, avoiding crystallization and premature wear.
Does not affect rubber, plastic, aluminum and carbon, compatible with all components of your bike.
Featured Products
New

New

New