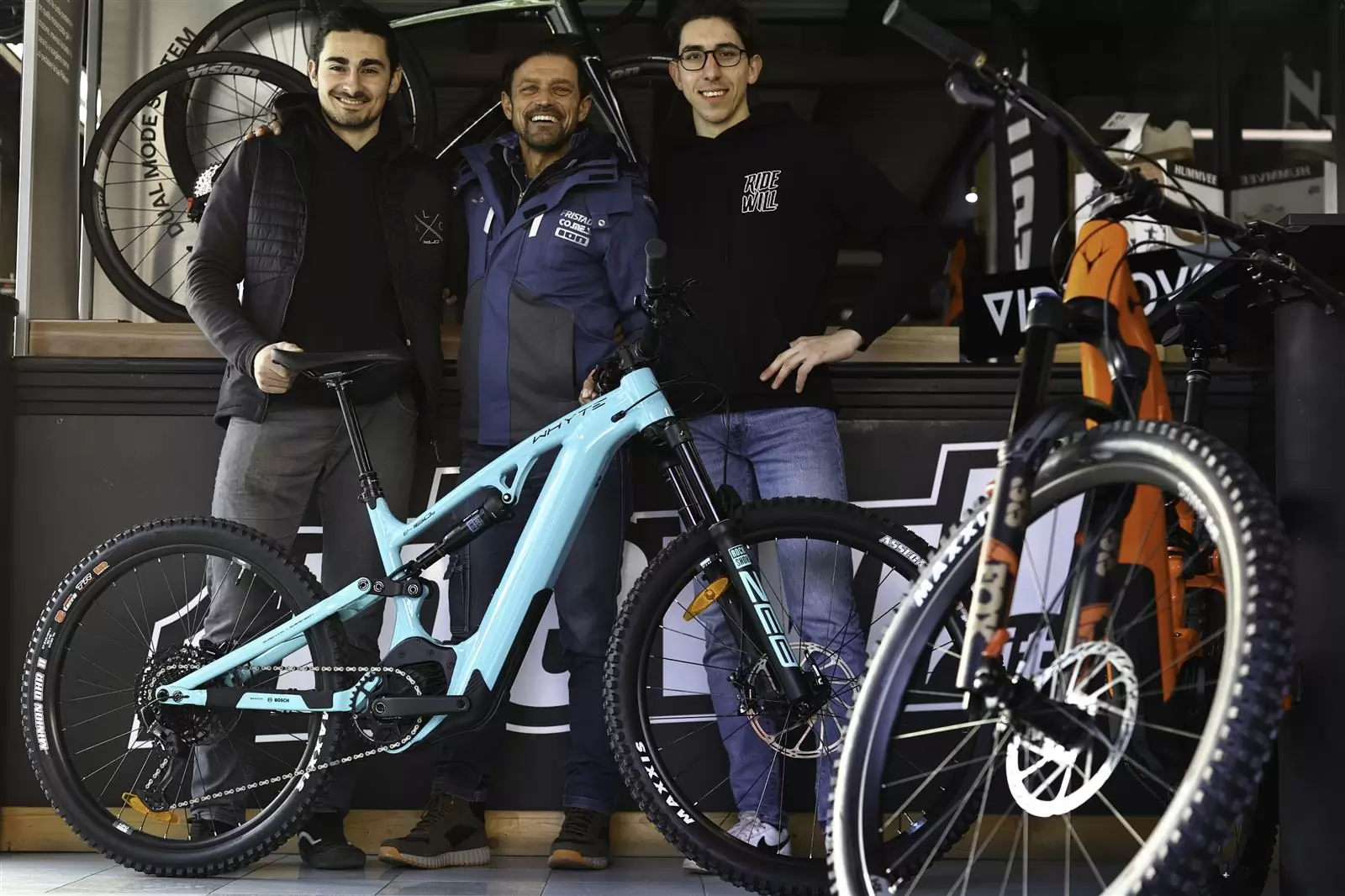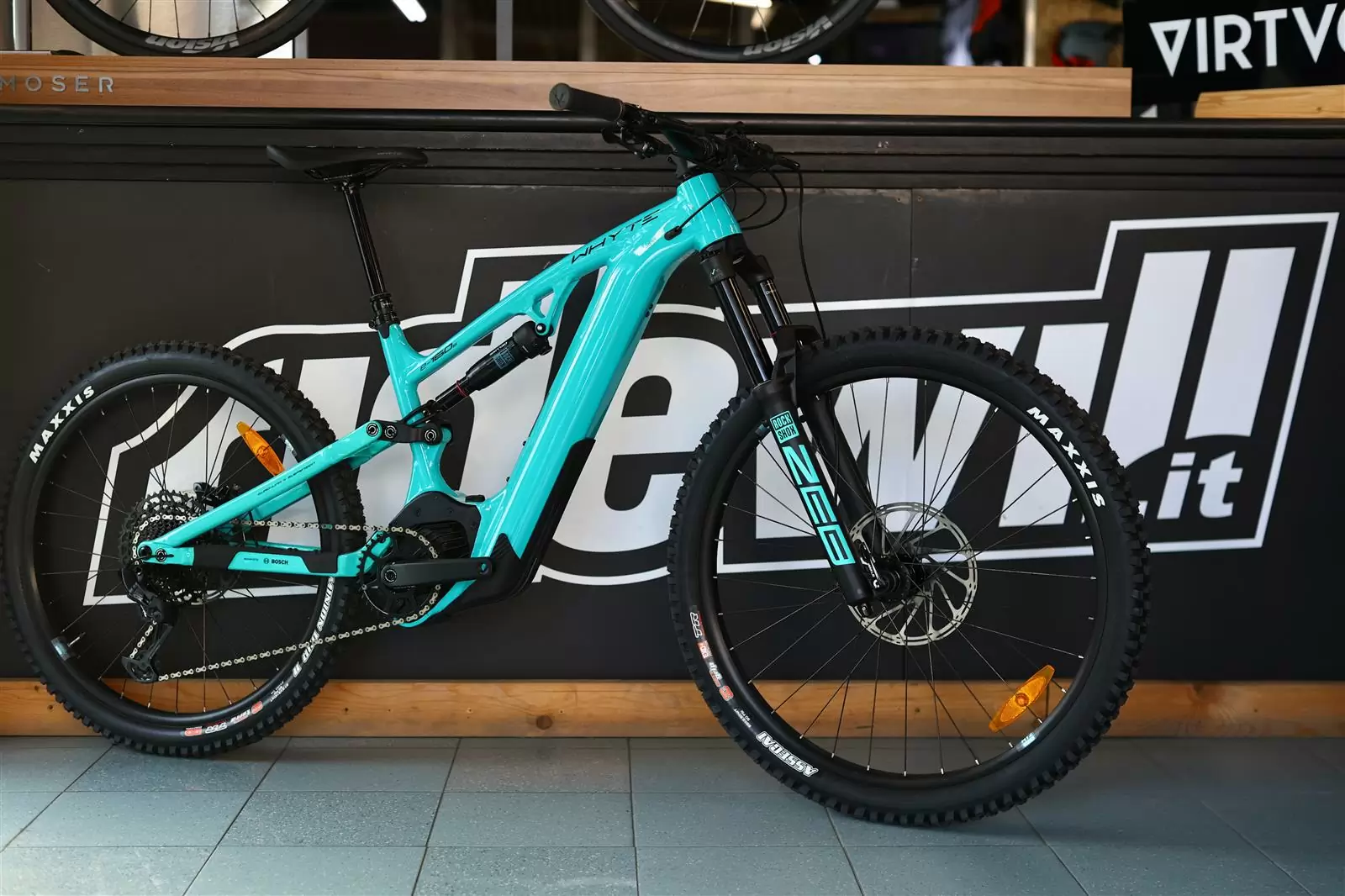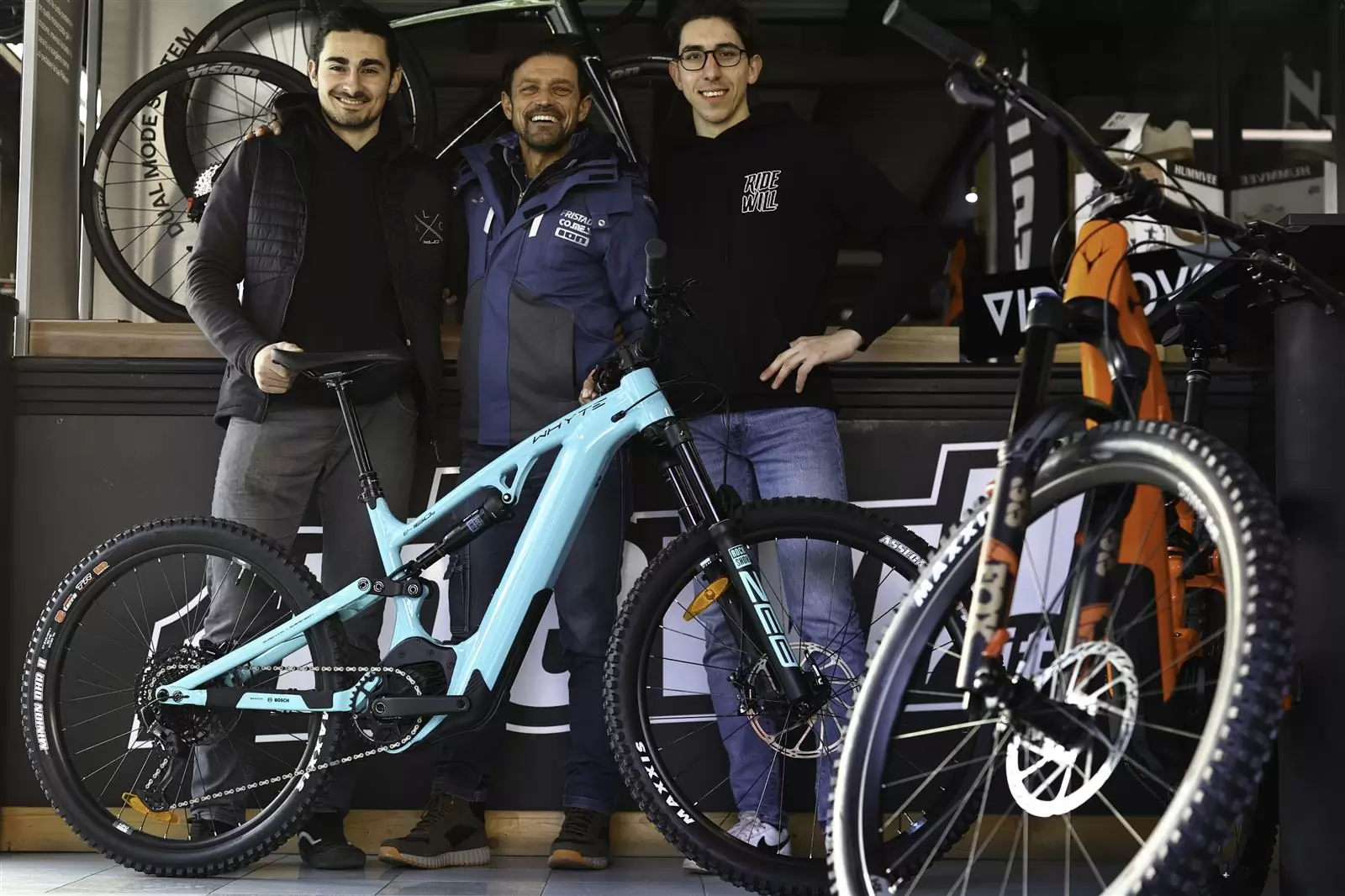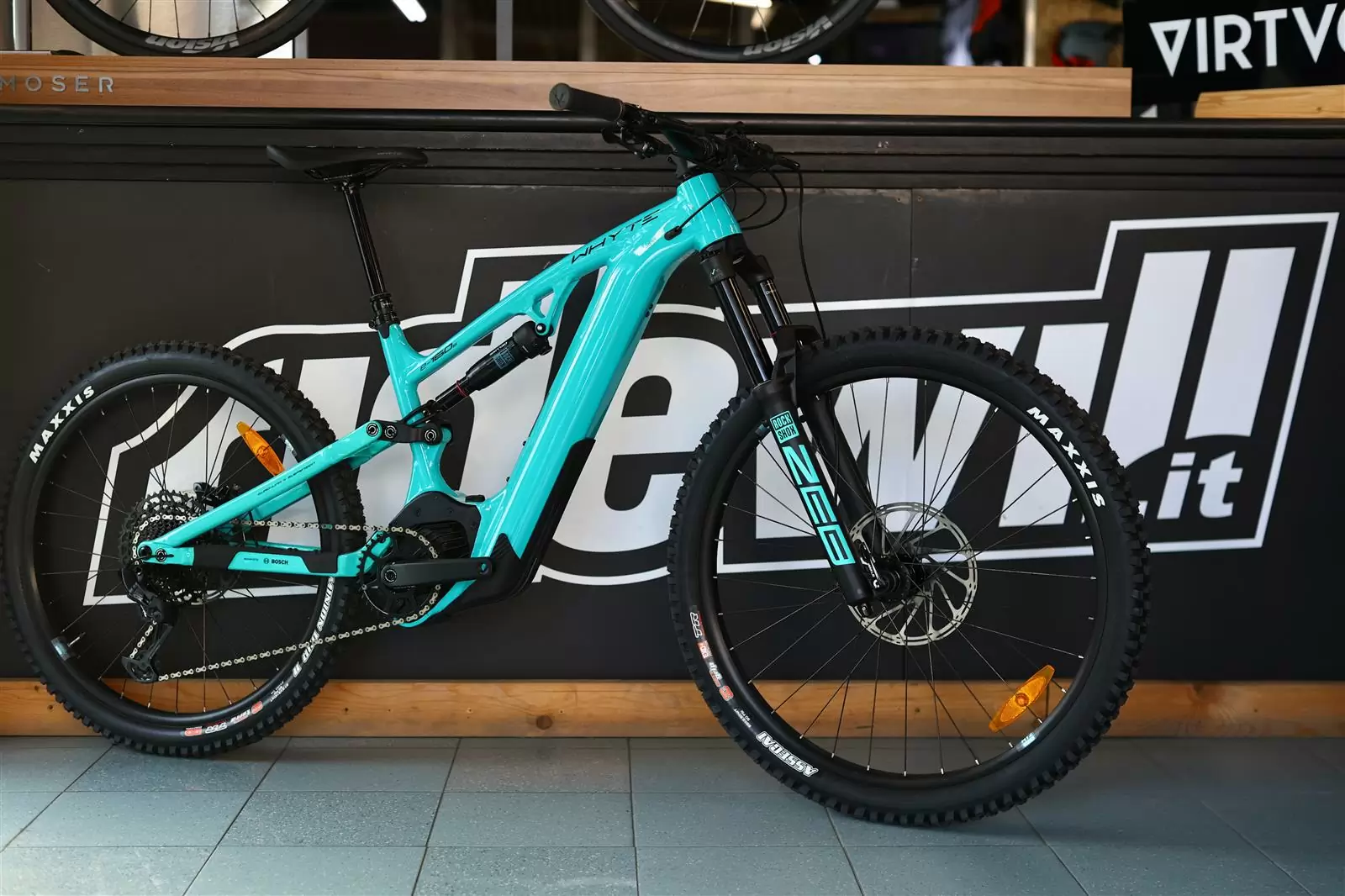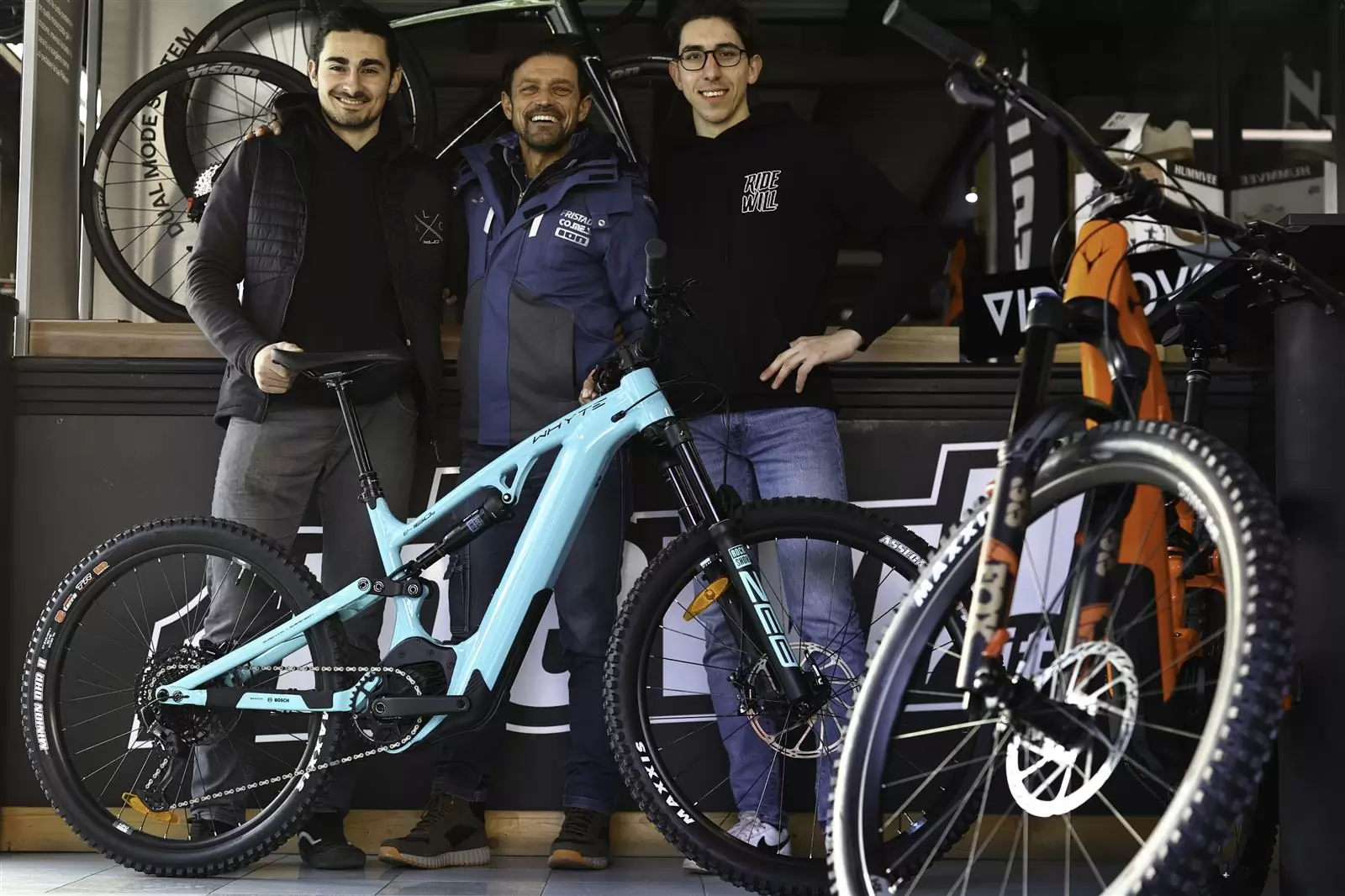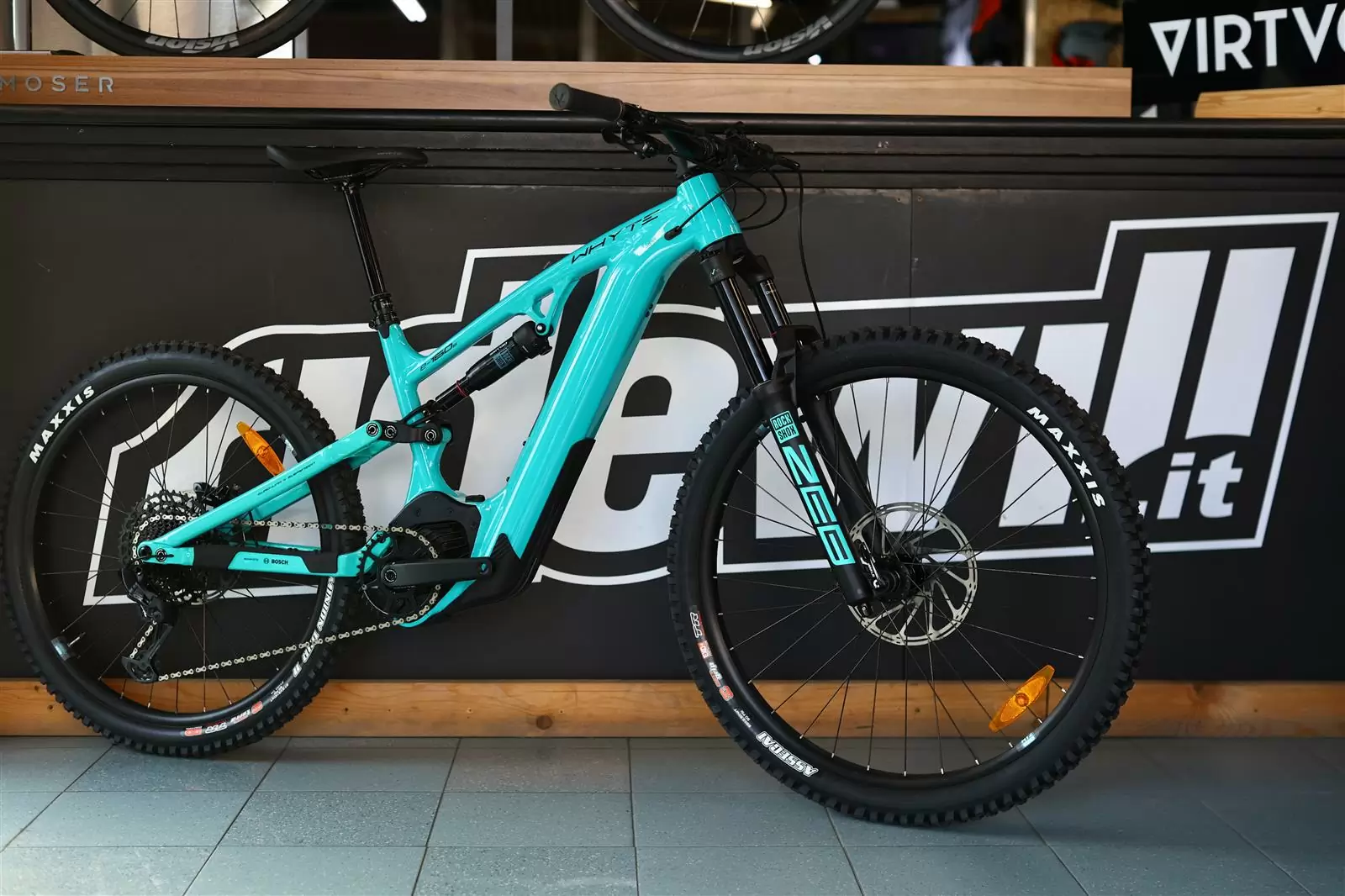 Whyte, a name that sounds familiar to motor racing enthusiasts.
Born in 1994 from the mind of the engineer Jon Whyte of Formula 1, Whyte Bikes launches its range of full suspended e-MTBs which stands out for their geometries and the presence of the Bosch system.
In fact, the English brand is inspired by the world of motorsport for the development of its models, characterizing them with technology, innovation and simplicity.
One of these peculiarities is certainly the low center of gravity, which makes the entire Whyte range stable and performing.
Already stopped by the store to introduce us to the brand in person, the testimonial in Italy will be the expert Pro rider Bruno Zanchi, who will ride Whyte in e-enduro competitions.
The strong point of the bike is the E-160, in all its configurations and assemblies it is the flagship of the English brand and guarantees excellent quality for the price.
Simple and effective, it is designed for racing but also for simple fun on the trail.
Aluminum frame and 160mm front and 150mm rear travel.
Whyte also developed the unique Axial Rail battery system for the E-160, to make battery removal and replacement simple.
Simply undo a single hex bolt to remove the black plastic cover under the bottom bracket shell, pull the internal nylon webbing, and the 750Wh battery pops right out.