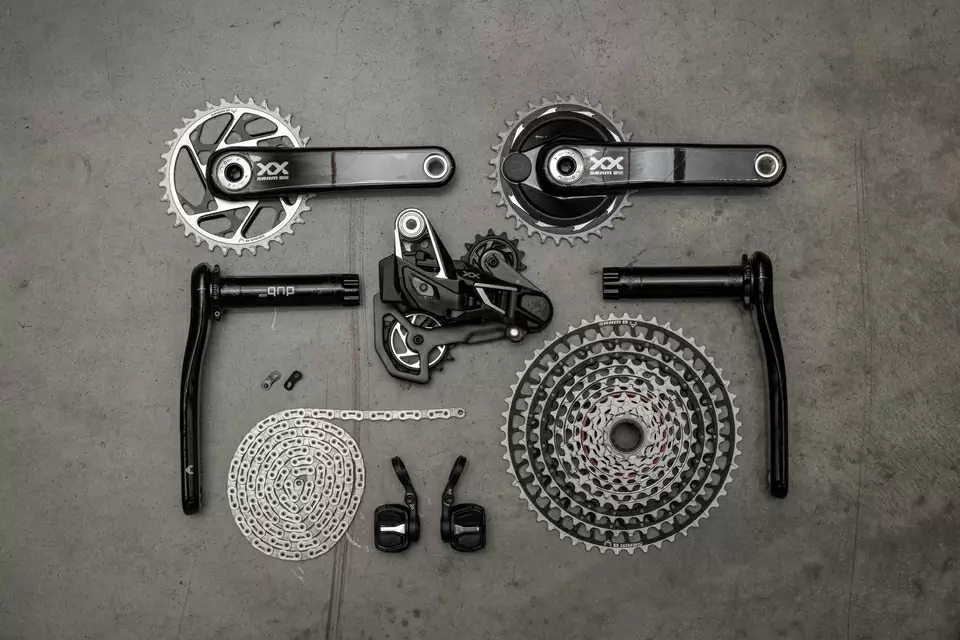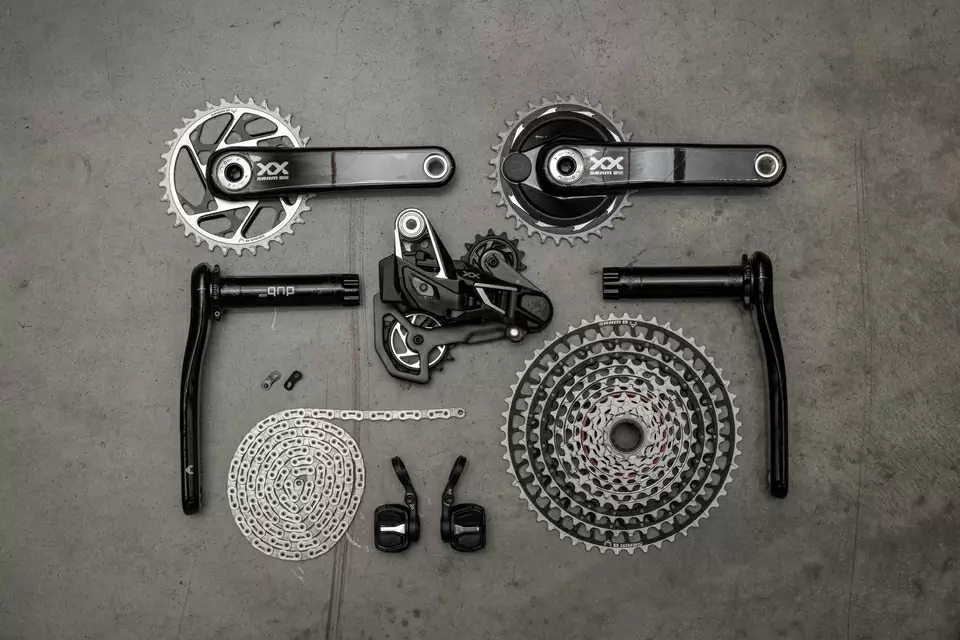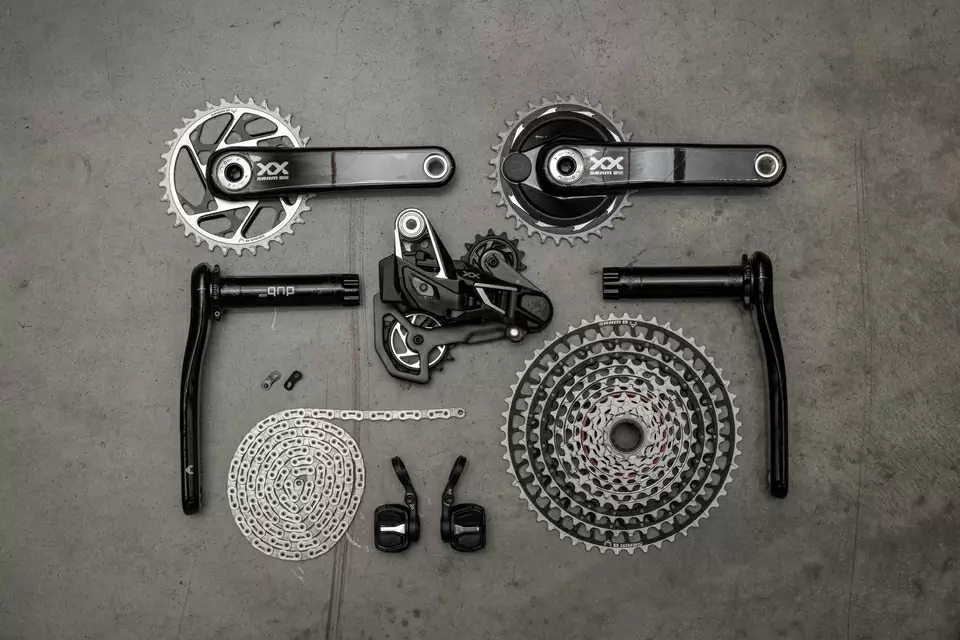 Long awaited and tested, the new Sram Eagle AXS drivetrains finally arrive on the market, but what do we know about these new derailleurs and what's new?
The new Eagle AXS with its visual impact looks like a derailleur from future, perhaps because you immediately notice the absence of the usual "screw" to hook it to the frame dropout.
This is because on the new model Sram has integrated the dropout into the rear derailleur.
A no small revolution, which eliminates one of the most problematic components mounted on a bicycle.
In fact, the crooked dropout is the main cause of derailleur malfunction, and its integrity should be checked at each replacement of the derailleur and resistance.
Sram Eagle AXS has been designed to increase its robustness, reliability and ease of use, it has 12 speeds and we do not find any adjustment screw, neither the start of the stroke nor the end of the stroke , all operating settings are established by the length of the chain, which will be specific for each frame on the market.
Everything else is controlled by electronics, and it is precisely for this reason that the new Sram will only be available in the Wireless versions ( AXS).
How can I know if it is compatible with my bike?
In 2019 Sram introduced the now famous single dropout to the market, which made the frames modify to create a standard universal.
Thanks to this dropout, a pioneer in the engagement of the new Eagle AXS, we can confirm that if you have a bicycle purchased from 2019 to today, it will most likely be compatible with this new Sram derailleur.