Stage 2, the e-enduro returns to Pietra Ligure
Stage 2, the e-enduro returns to Pietra Ligure
The second stage of the Italian e-enduro championship, held in Pietra Ligure, has also been completed.
This time the rain was mild, but replaced by the strong wind that struck Liguria throughout the weekend.
As usual, the riders were not discouraged, presenting themselves in about 115 starting bands.
4 the stages to be tackled, demanding and with differences in level not to be underestimated.
Present Filippo Proserpio, determined to redeem the bad luck of the previous race.
We come to the race.
The first PS required a lot of physical preparation, with insidious up and down initials that put the bikers at bay.
Filippo starts very well, unfortunately, in the middle of the race, he hits a rock with a pedal, breaking it.
This forced him to conclude without the help of the engine (Shimano Steps8000). Fortunately, the last part was in descent and he doesn't waste too much time.
He closes in the stage 27th position.
After a quick repair to the pedal, it starts for the second and third PS, fast and guided.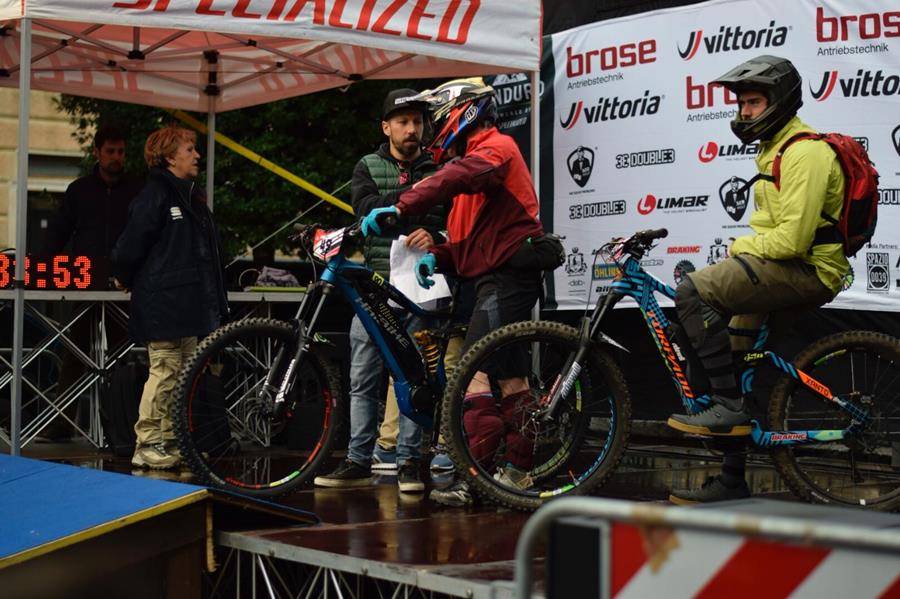 In the second shows a great performance, closing in 22nd position.
He can do even better in the third; he is 19th, despite a fall a few meters from the finish line.
At this point of the race Filippo finds himself in 25th position, a few steps from the top 20.
In the fourth and last PS, disaster occurs; a mechanical problem does not allow him to face a very pendulous and demanding climb with the help of the engine.
After trying to face it pedaling, he is forced to go down and push the bike by hand: needless to say that unfortunately the race is compromised.
Closes the race in 34th overall position and 13th in the category.


The victory this time went to Andrea Garibbo, who finished the four tests with a time of 24 '24' '
Although the weekend did not go as Filippo wanted, he is happy with the always better feeling he is finding with his Torpado XantoN
The geometries are always more apt, having found an excellent means even on different terrain and slopes compared to the last race.
The next race that will host the e-enduro championship will be in Val di Pejo on June 16-17, where Filippo will be busy again.
Ridewill.it will once again be present, ready to support its athlete!