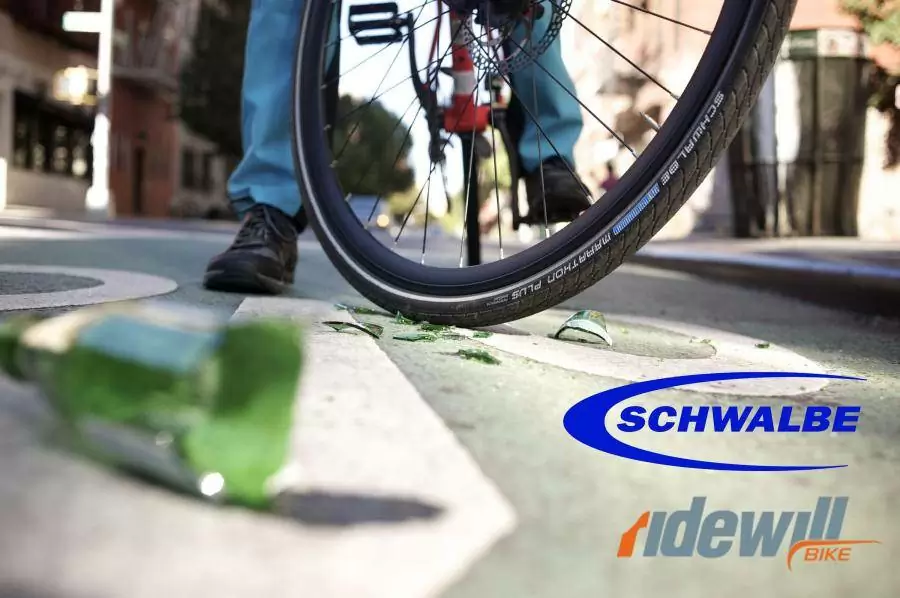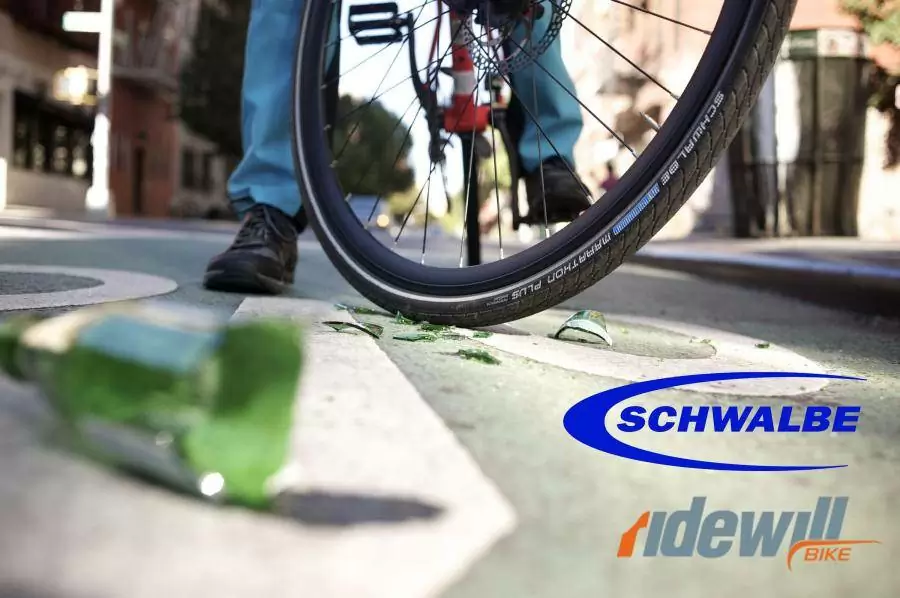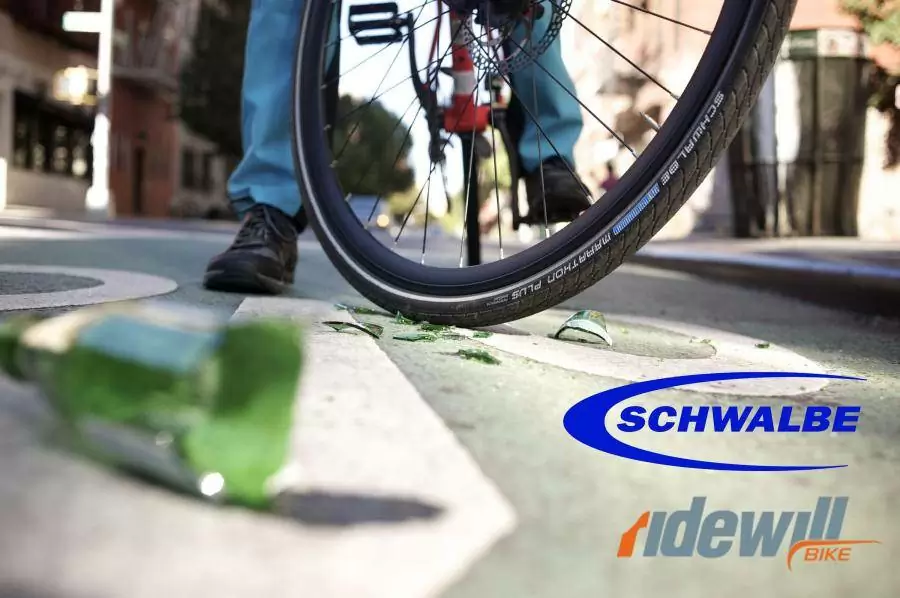 "FLAT-LESS" thanks to its unique and patented puncture protection belt: five millimetres thick and made from highly elastic special rubber.
LIGHTER ROLLING: the new Marathon Plus rolls noticeably lighter than other tyres with puncture protection belts of comparable thickness.
LONGER LASTING: a special anti-aging technology makes the side walls of the Marathon Plus extremely resistant to ugly crack formation.