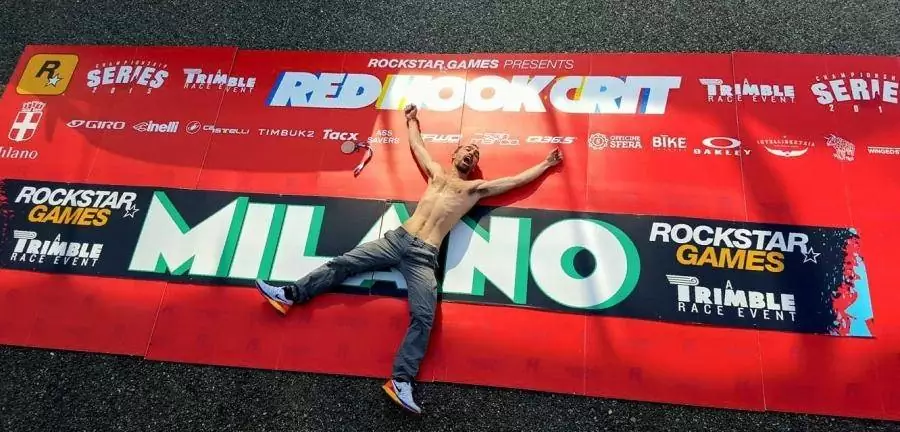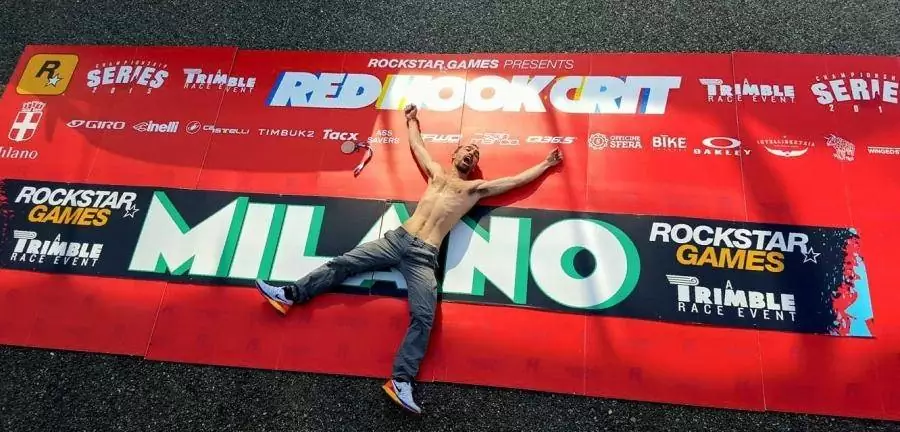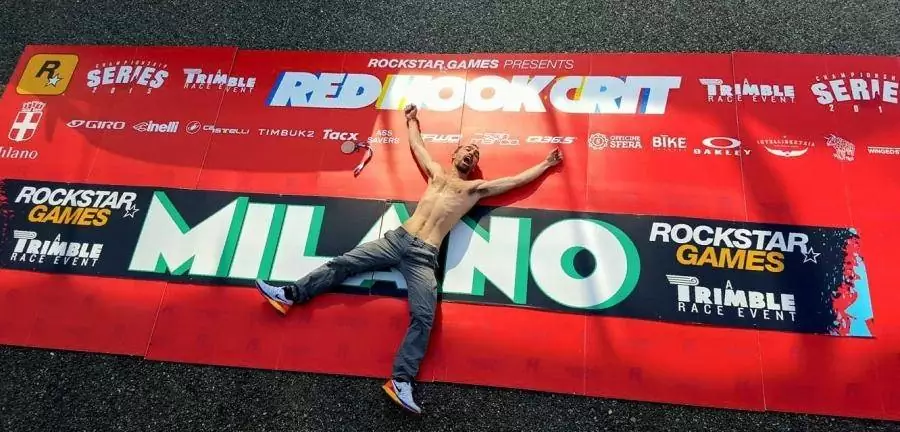 On Saturday October 10th the international Red Hook Criterium Championship Series 2015 came to its end with the stage in Milan now at its sixth edition. After races in New York, London and Barcelona the decisive race took place in Italy defining both individual and team standings and name the winner of 2015 championship. 325 athletes from over 27 different countries came together in Milano Bovisa to run the most important race of the season.
Oscar Cycling Team by Ridewill could not miss it after having conquered great results in other European races in London and Barcelona with its two leading runners for the men's team: Roberto Barone and Daniele Callegarin. The two indeed have confirmed their potential by qualifying for the final respectively with the 9th and 14th time. At 21:00 the race begins and the pace is extremely high since from the very beginning with a first lap (starting from standstill) in 1'41''. Barone and Callegarin managed to stay in the leading group, trying to stretch the opponents as controlling the escape attempts. Shortly after the passage of mid-race the american rider Colin Strickland escaped and managed to win a considerable advantage over his rivals who finally closed the gap only at the last lap. Strickland then arrived at the finish line with their hands up, but 2" from him comes to sprint a group of runners including Callegarin that pushed faster and faster crossing the finish line in 3rd position. Barone gets involved in a bad fall a few corners from the end unfortunately losing the chance to get a result.
Giampiero Mastronardo, who also qualified for the final, closes in 51th position while Luca Oscar, having failed to pass the qualifying session, was cheering for his teammates from the track. The results and the satisfaction also came from the women's team which saw the confirmation of Elena Maria Mastrolia, but also the pleasant surprise of Jasmine Dotti: the young cyclist at her first experience in fixed gear criterium raced the final taking head to the opponent in the head of the field and earned a sixth place that promises excellent prospects for the coming season.
The individual ranking male then sees Daniele "Kalle" Callegarin closing in 6th place, fourth Italian rider in the Top 10, and Oscar Cycling Team in eighth place in the team standings. Oscar Cycling by Ridewill team and rider's results are even more significant considering that, unlike other riders, they took part in three races out of four not having taken part in the first stage in Brooklyn. After important success at national level winning both as individual and team at Trofeo Iride 2015 and the results in the Red Hook Crit series, the appointment is for next season with important news and the conviction of being able to put more and more efforts and gaining higher results.
Individual Standings - Men's (Top 10)
#1 Ivan Ravaioli // Bahumer Racing Team - 127 punti
#2 Augusto Reati // Supernova Factory Team - 90
#3 Fabio Scarazzati // Back2Back-IMAGO - 82
#4 William Guzman // Unattached - 76
#5 Mario Paz Duque // IRD AW LAB SQUADRA CORSE - 69
#6 Daniele Callegarin // Oscar Cycling Team - 68
#7 Luis Junquera // POLOANDBIKE - 67
#8 Raul Torres Pagaza // Leader Bikes - 60
#9 Paolo Bravini // Team Cinelli Chrome - 56
#10 Thibaud Lhenry // Team Cinelli Chrome - 50
Team Standings - Men's (Top 10)
#1 Team Cinelli Chrome - 157
#2 Back2back-IMAGO - 146
#3 Supernova Factory Team - 109
#4 Bahumer Racing Team - 107
#5 IMPULSE STAGE - 100
#6 IRD AW LAB SQUADRA CORSE - 100
#7 Leader Bikes - 90
#8 Oscar Cycling Team - 78
#9 Poloandbike - 76
#10 8bar Team - 51