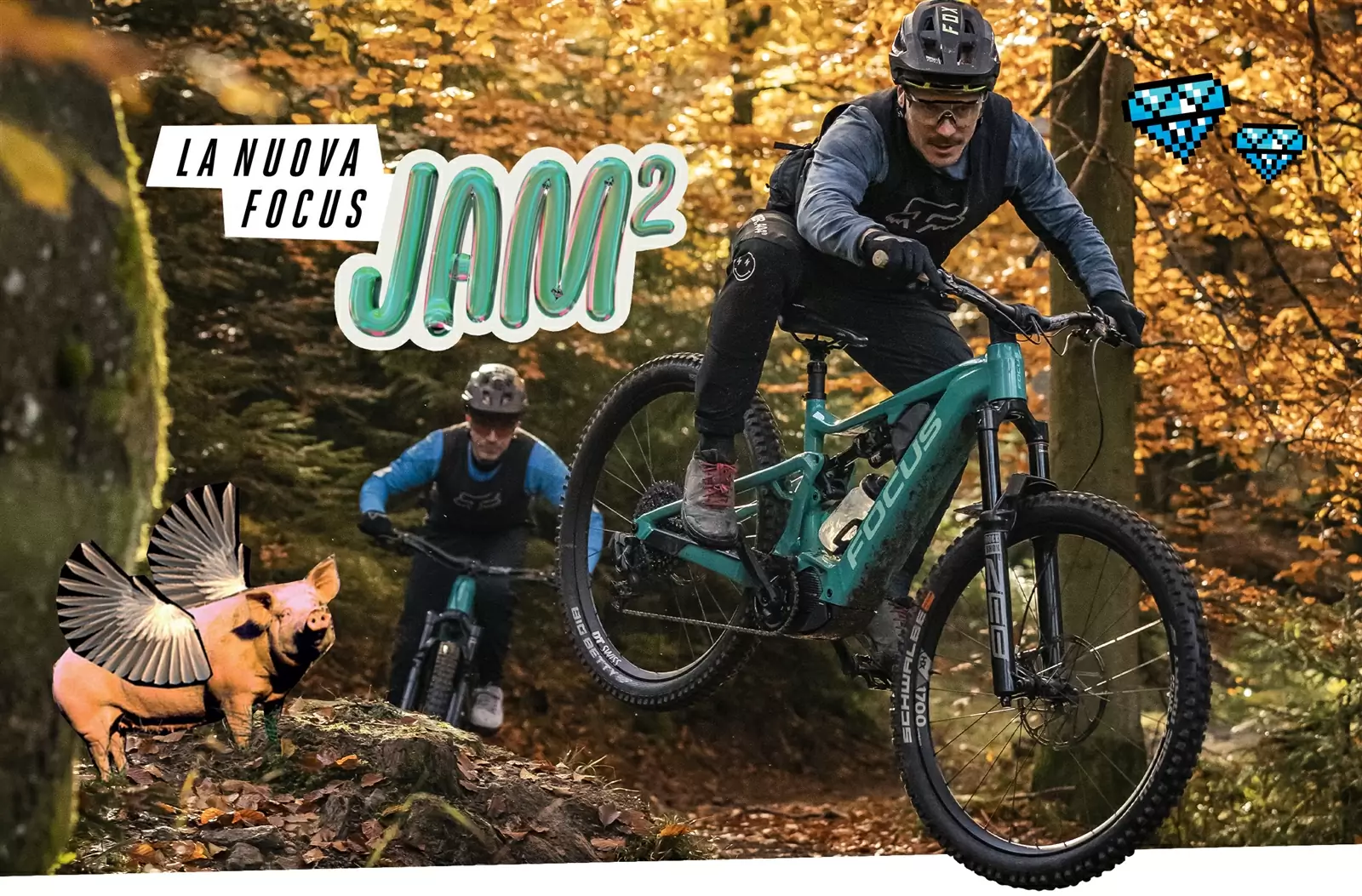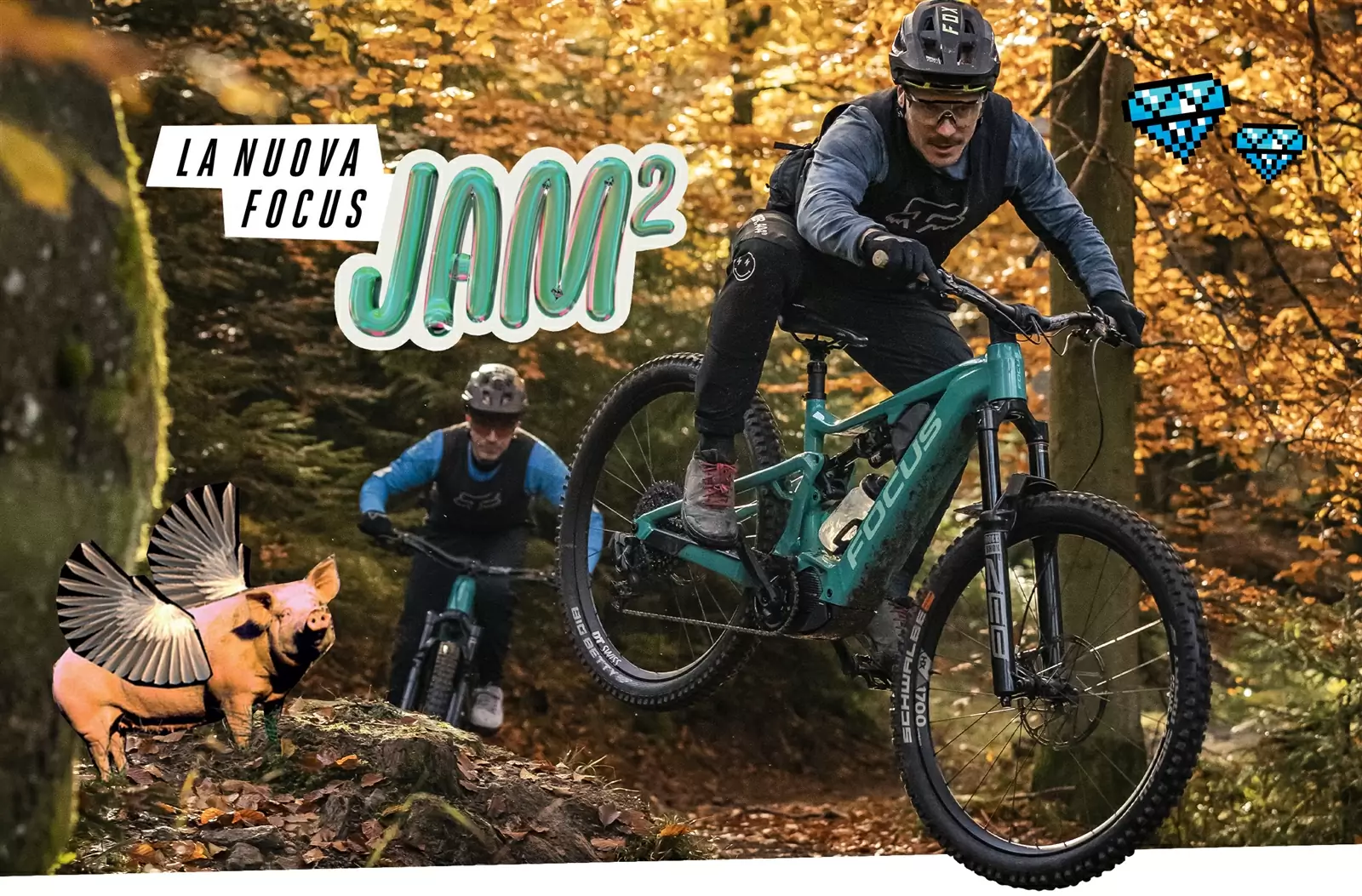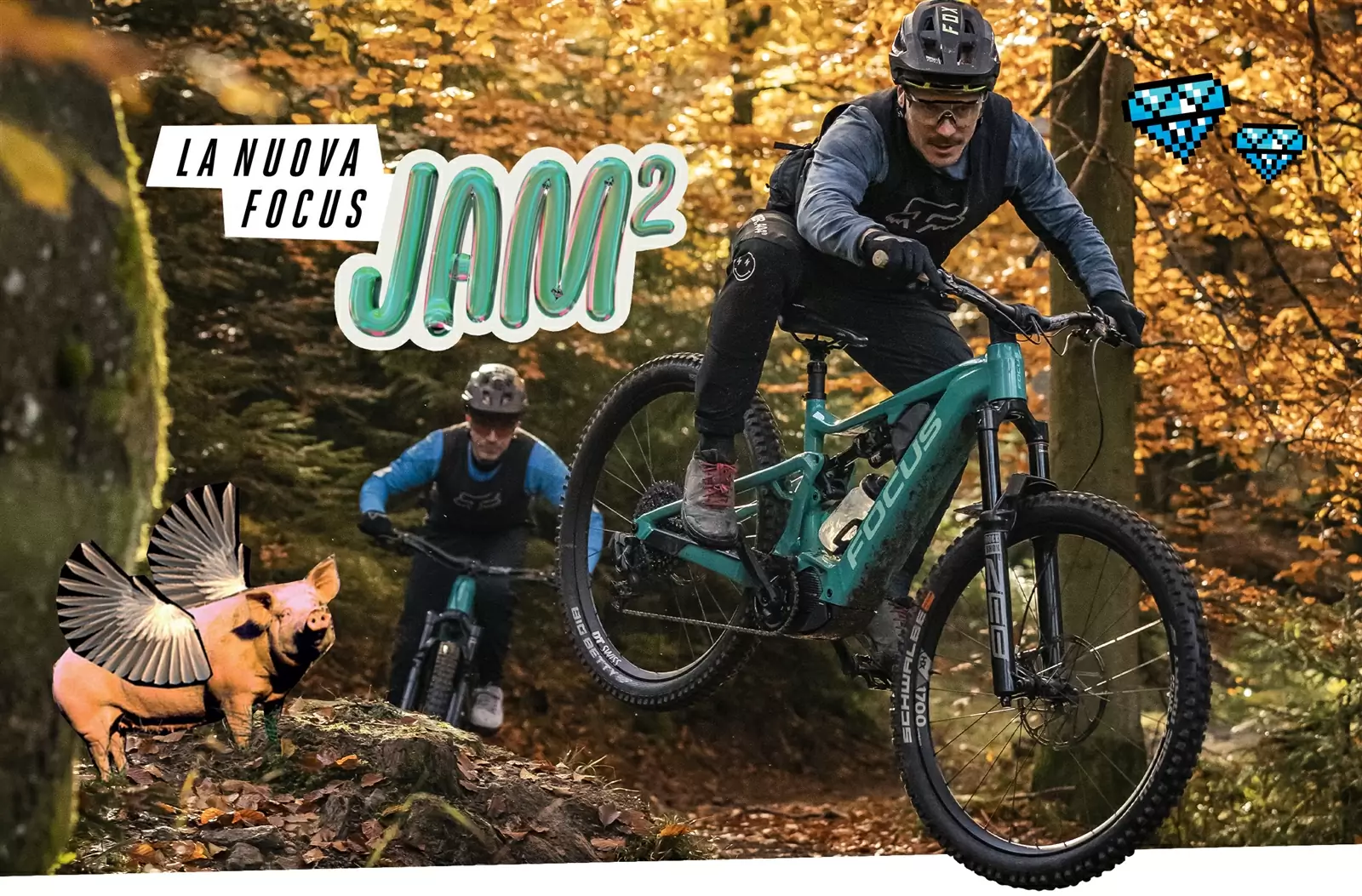 The latest Focus creation has arrived on Ridewill: the Jam2 7 series!
This series has been conceived to entertain all types of riders, and for this reason, it stands out for its versatility, accessibility, and quality.
Let's explore some of the main innovations of the new models together.
Let's start with the additions to the bike design made by the Focus engineers:
- The 720 Wh battery has a Focus original curved design, developed to follow the shape of the frame and ensure a smooth running of the geometries. It is also easily accessible by unscrewing a simple bolt.
- To make the most of the space, a compact tool bag has been created that can be installed with two screws under the upper frame tube.
- A USB-C input has been added to the power button to recharge your GPS or mobile phone.
- The cable routing is integrated into the frame, fitting inside the stem.
- there is an almost invisible tripod adapter compatible with a standard 18mm tripod.
The suspension has been developed to offer a super smooth ride with great resistance at the bottom. This is achieved thanks to a linear and progressive suspension curve. Riders have experienced this as an "active and poppy feeling" that they do not use on EMTBs with heavier system weights.
Two types of riders benefit from it in different ways. More experienced riders appreciate the active feel of the bike. It responds well in fast corners, fast movements, and weight shifts. Less experienced riders appreciate the great control on the bike. The bike gives active feedback and does not overwhelm the rider. And both groups of riders enjoy great endurance at the bottom in the same way.
Resistance is another pillar of the new design.
All bicycles have been homologated for a system weight of 150 kg without any compromise regarding the intended use. This not only demonstrates the reliability of our bikes but allows heavier riders to discover their happy place in safety.
Mud, dirt, and water can all cause stress for bicycles. Over time, these conditions can lead to wear and tear and various problems. therefore we paid special attention to the bearings. Most of the bearings they have to endure are double-sealed elevated.
With the Flip Chip, you change the settings of your bike on the fly.
Different pilots have different preferences and different routes may require a different setup. That's why we want our bike to fit your riding and local trails! For agile maneuverability on fun courses, leave the FLIP CHIP in the "HIGH" position and you will have great agility. You like it hard and pure and you have bad trails around the corner switch on "LOW".
With Jam2 Series 7, fun is guaranteed!