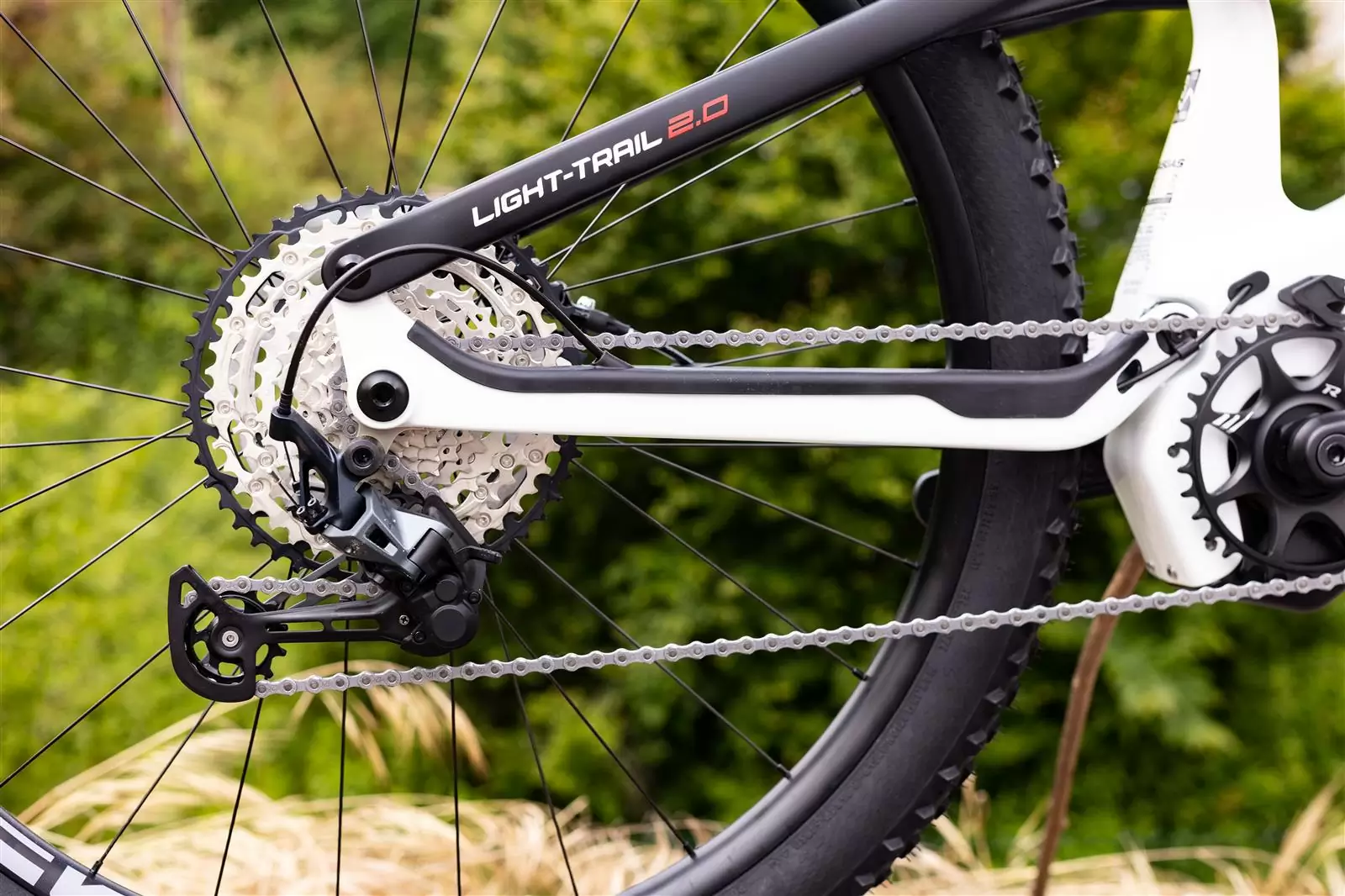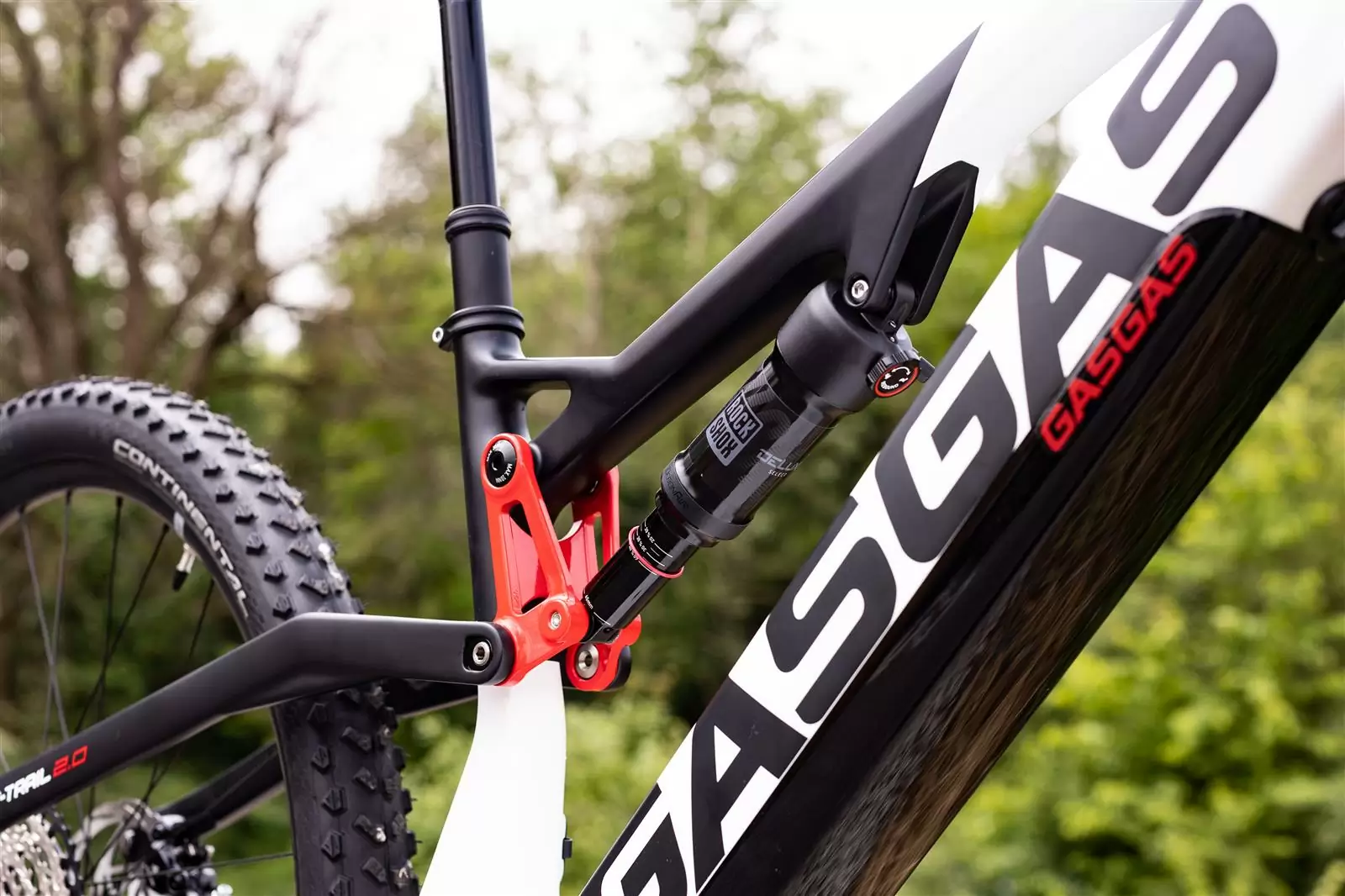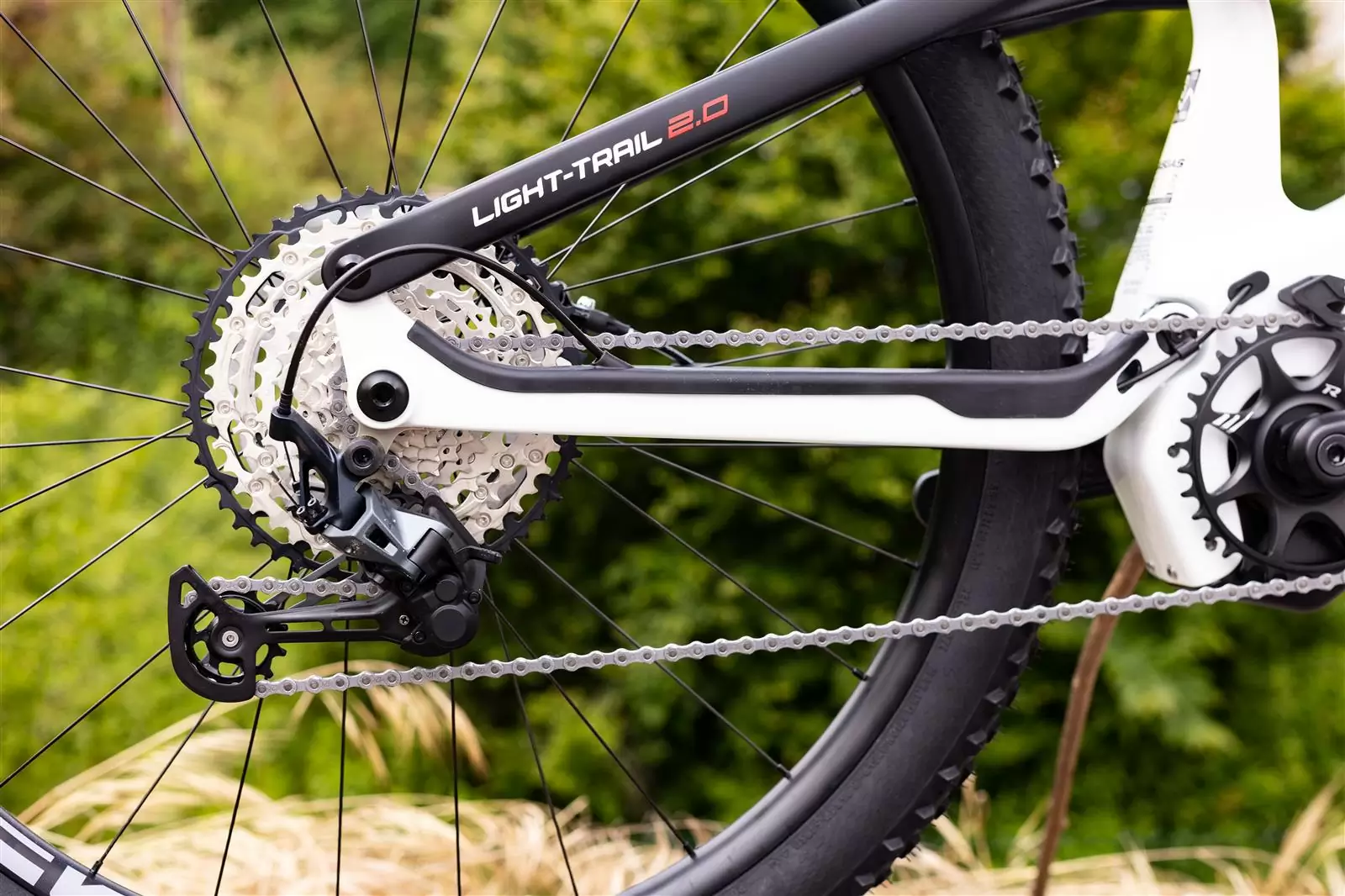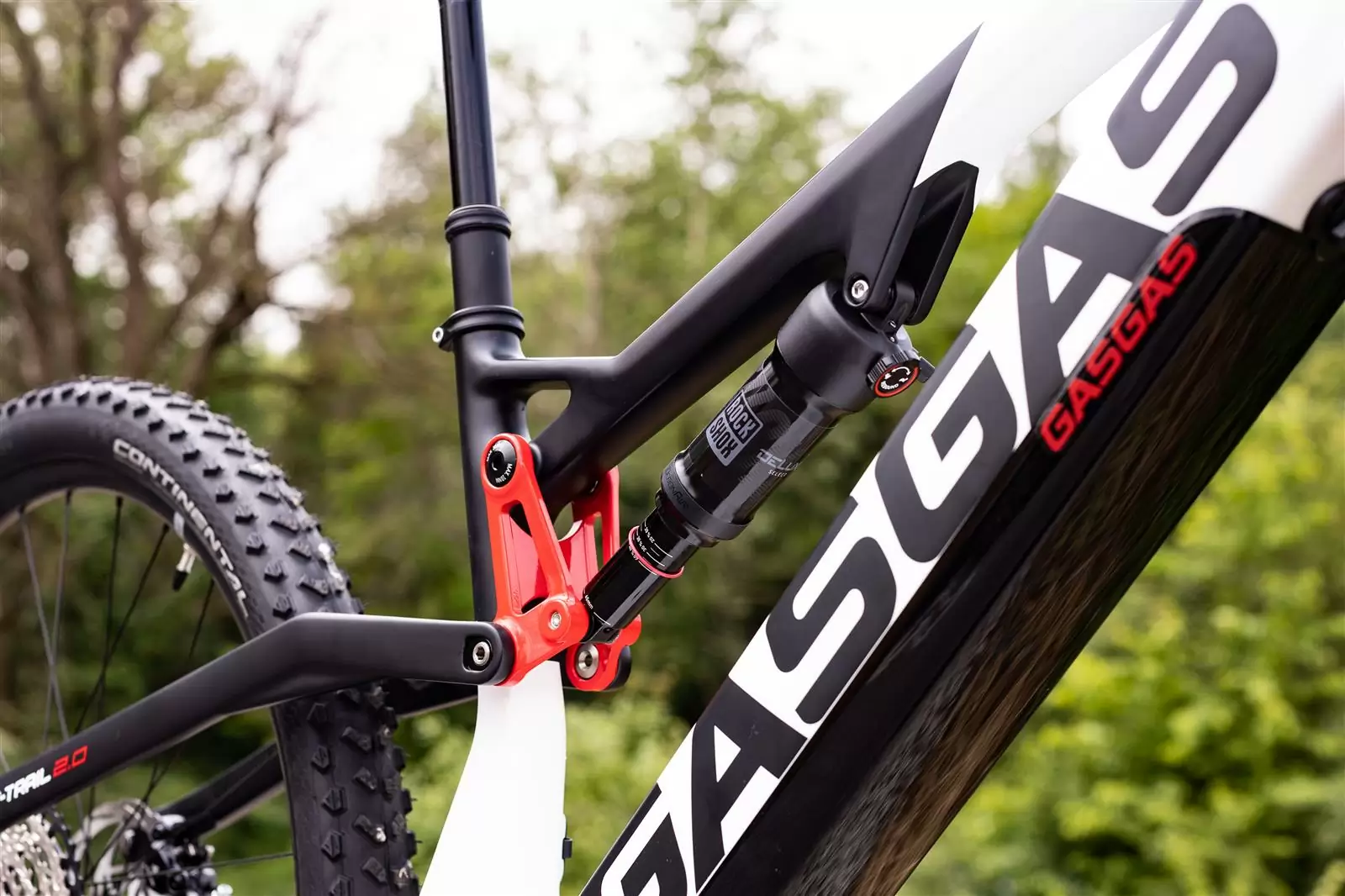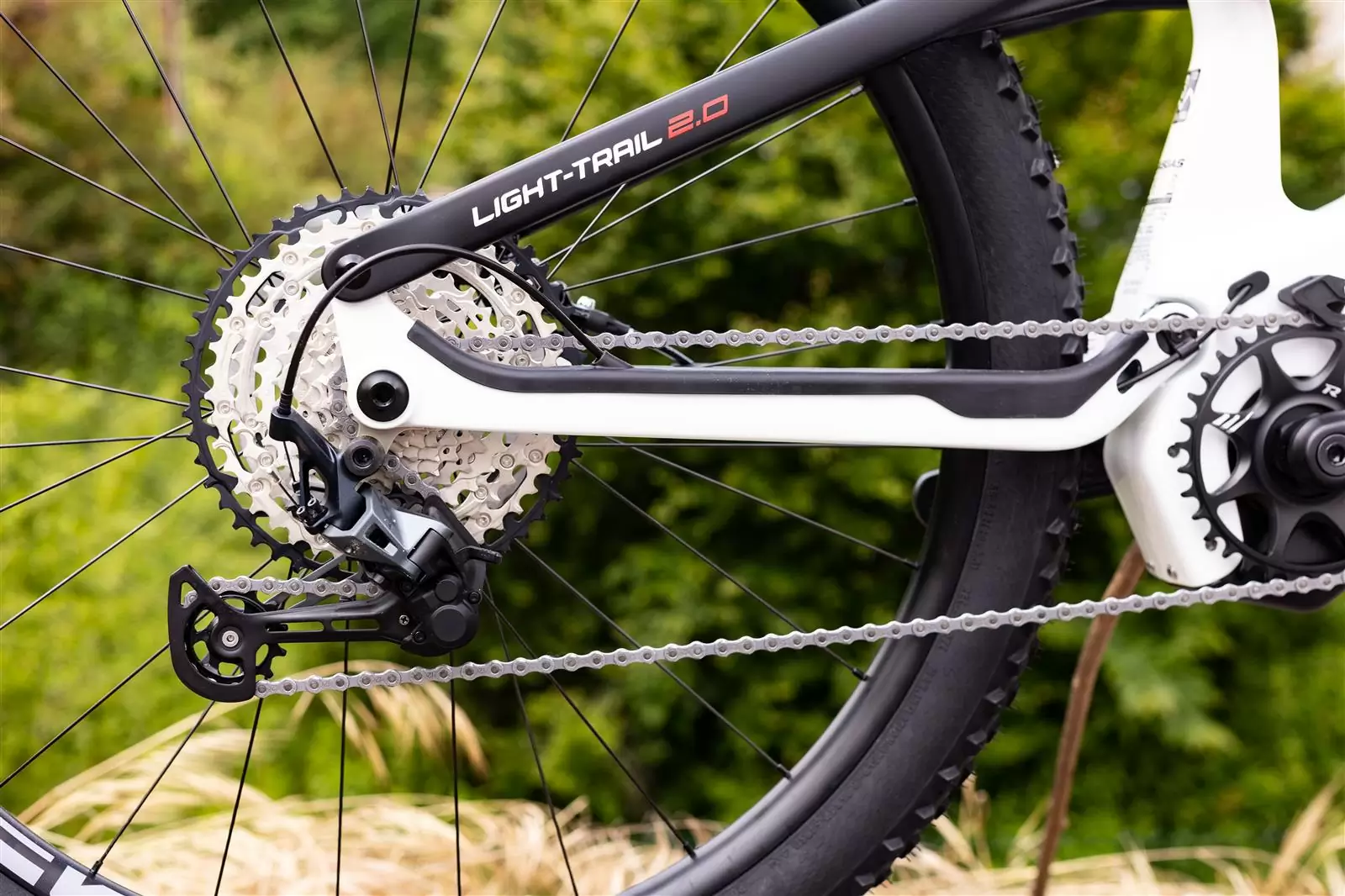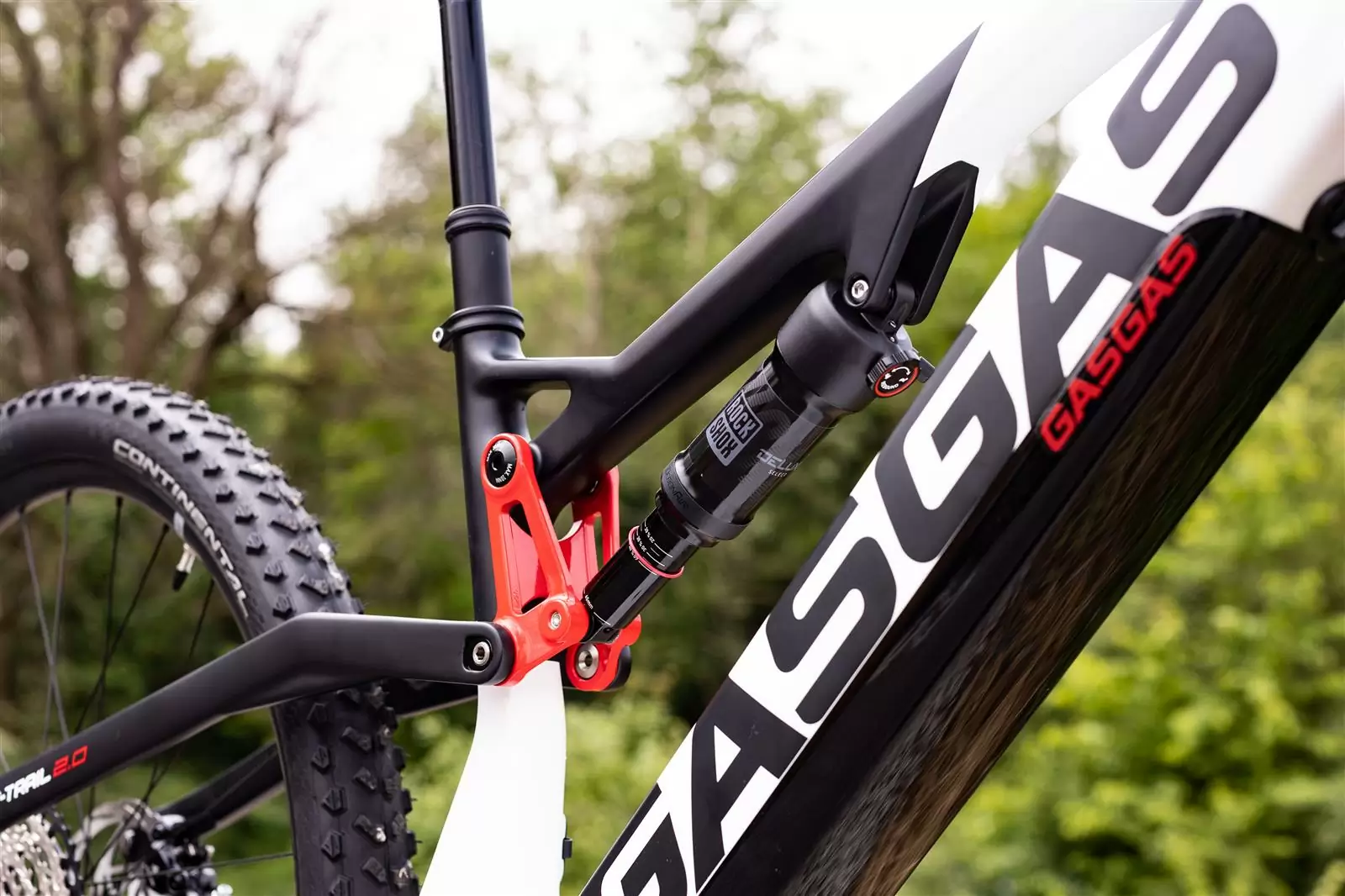 Today we are pleased to present the brand new Gasgas Light Trail, a revolutionary eMTB that will change the way you conceive cycling.
Focusing on lightness, the Light Trail offers an experience closer than ever to the natural sensations of a traditional trail bike.
Thanks to the full carbon frame, the 3.0 version weighs only 19.4 kg, while the 2.0 version (in the photo) is around 21.5 kg!
The carbon frame has a fluid and aggressive design, with a black and white contrast made even sportier by the red lever. Rigidity and strength reach exceptional levels.
the real surprise comes from the Air Drive engine, powered by Yamaha. With a power of 250 W and a torque of 50 Nm, supported by an internal Yamaha ML500 500 Wh battery, it offers considerable thrust.
The four levels of assistance, in addition to the automatic mode, always guarantee an exceptional experience.
This feeling is also supported by the compact size of the motor and battery. The engine, in fact, is a detuned version of the classic Yamaha, while the removable battery is housed inside a robust down tube.
The minimalist remote features two main buttons and a small walk assist button, while the compact display is cleverly positioned on the side of the stem.
With 150mm front and rear suspension, fun is guaranteed!
Gasgas wants to offer its customers a unique and exceptional riding sensation, you will feel in perfect harmony with the bike from the first moment you start pedaling.