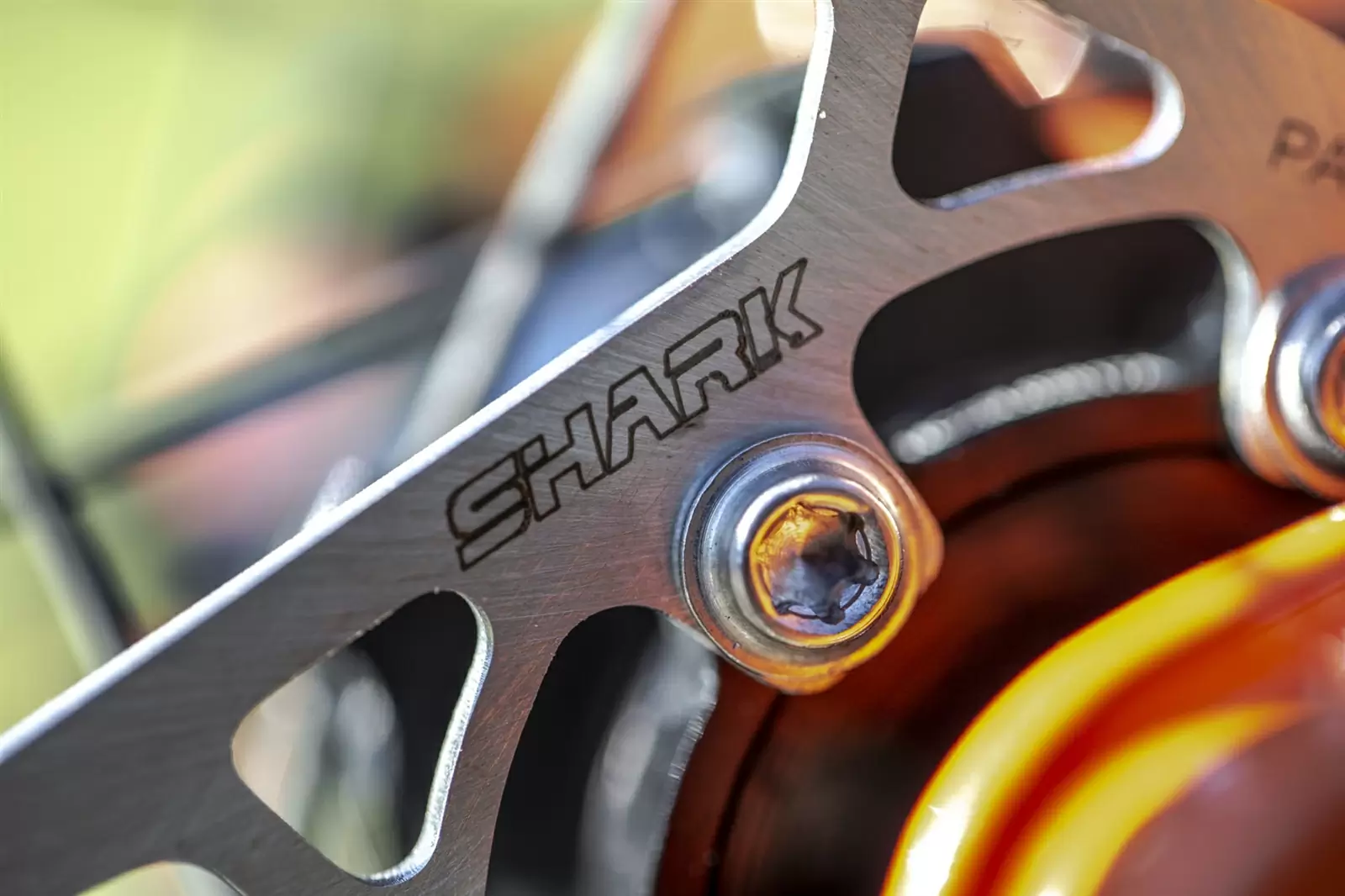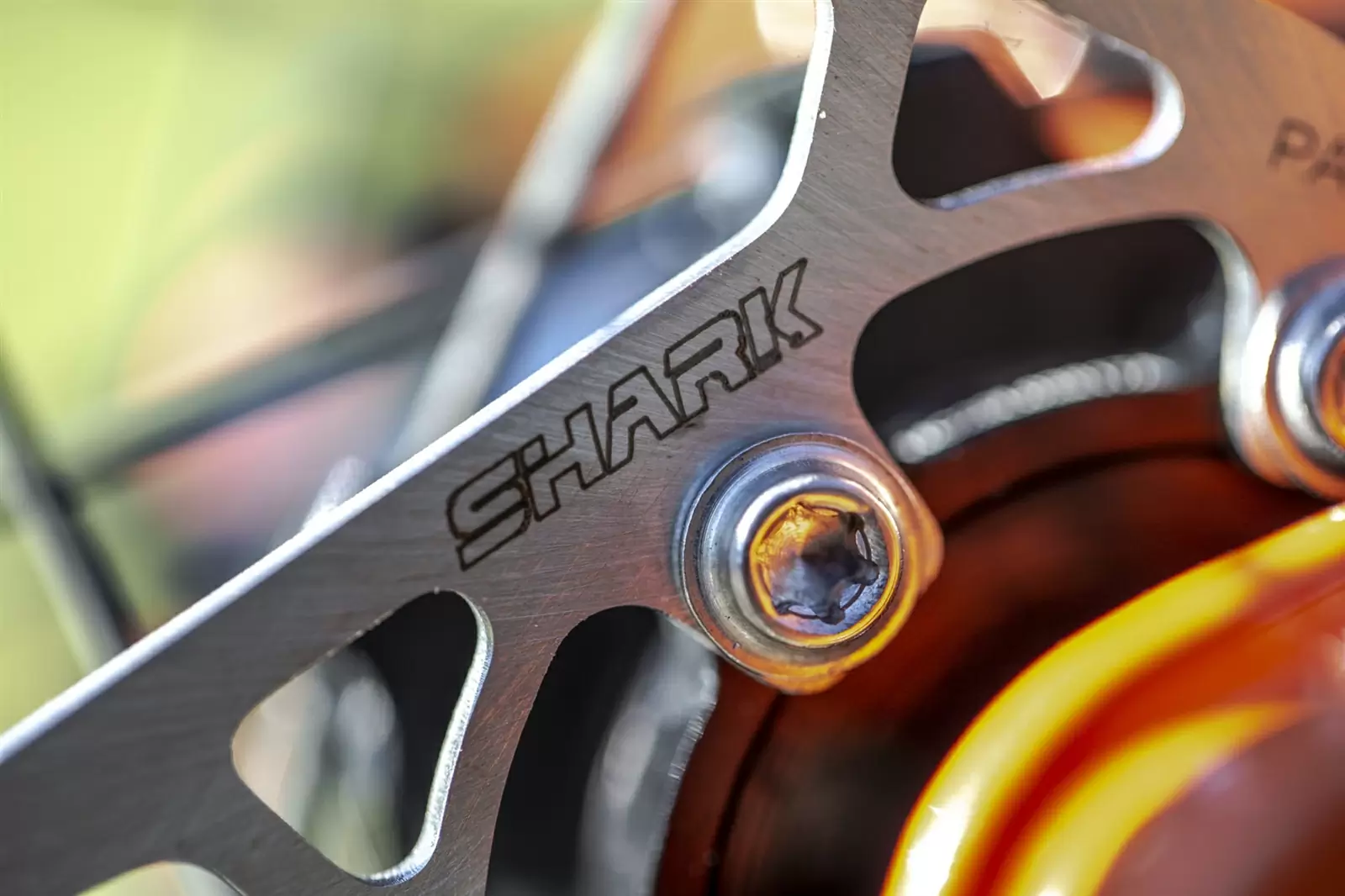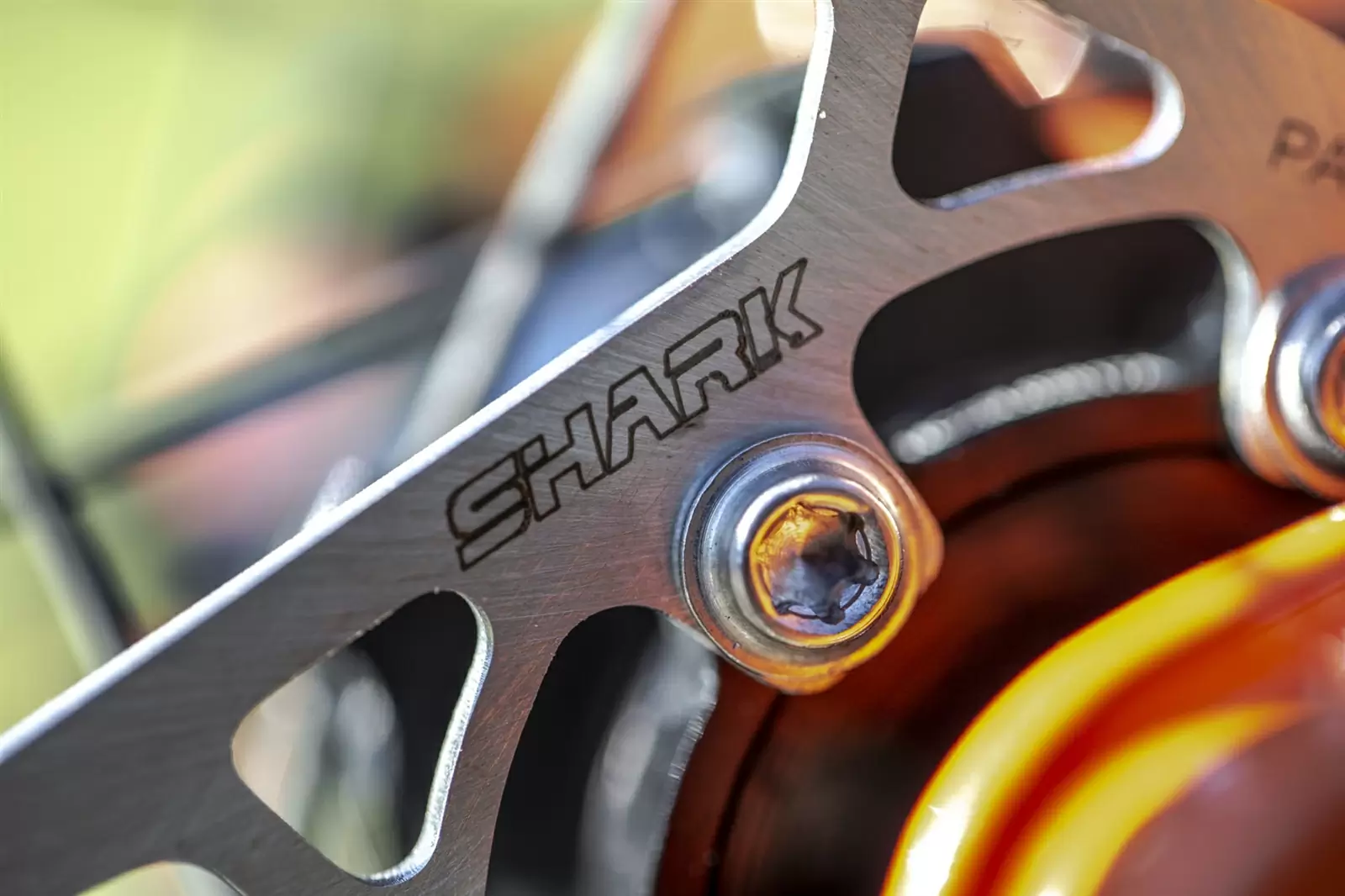 Developed in 2021 on the EWS and DH World Cup racing fields, the highly anticipated fixed version of its innovative Galfer Bike Disc Shark® is now available.
Thanks to laser cutting, Galfer Bike has managed to perfect the design thus obtaining a perfect geometry to maximize the performance of its brake disc.
The secret lies in the internal fins which, together with the small internal circular holes of the track, allow the disc operating temperature to be reduced.
The external design and the transverse openings of the track then manage to give a powerful and uniform grip.
All this translates into a general increase in performance to the advantage of the cyclist, especially in unfavorable temperature conditions and with high gradients, high speeds, high ambient temperatures or heavy weight.