Fortin conquers Red Hook Crit 2018 in Milano
With an all-Italian front row on the start grid, the pressure was most certainly on for the host country's riders to finally deliver a men's winner in the race's nine year. With Vigano not taking the start, the likeliest contender to deliver was Fortin who was notably absent from Friday's press conference, preferring instead to let his legs do the talking.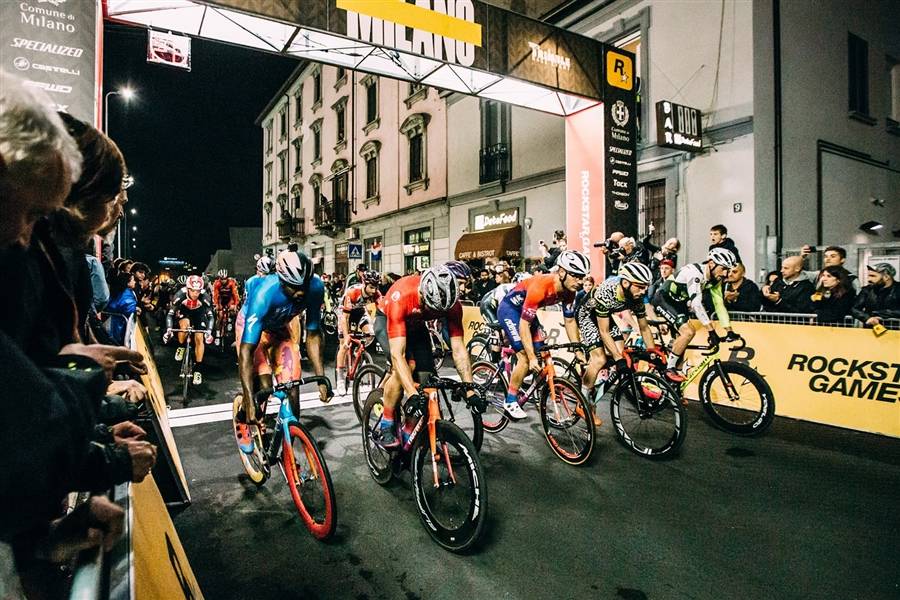 After a brief start line mishap, the men's field was restarted smoothly with the full race distance still on the cards. Red Hook Crit newcomer Ide Schelling (SEG Racing Academy) proved his mettle by winning the first lap prime while Fortin had some trouble off the line, failing to get clipped in quickly. This took the Italian from the front of the race down to about 25th place. This could have proved very dangerous for his chances, but Fortin was not discouraged and was able to make his way quickly back to the front, a sure sign that he was feeling good.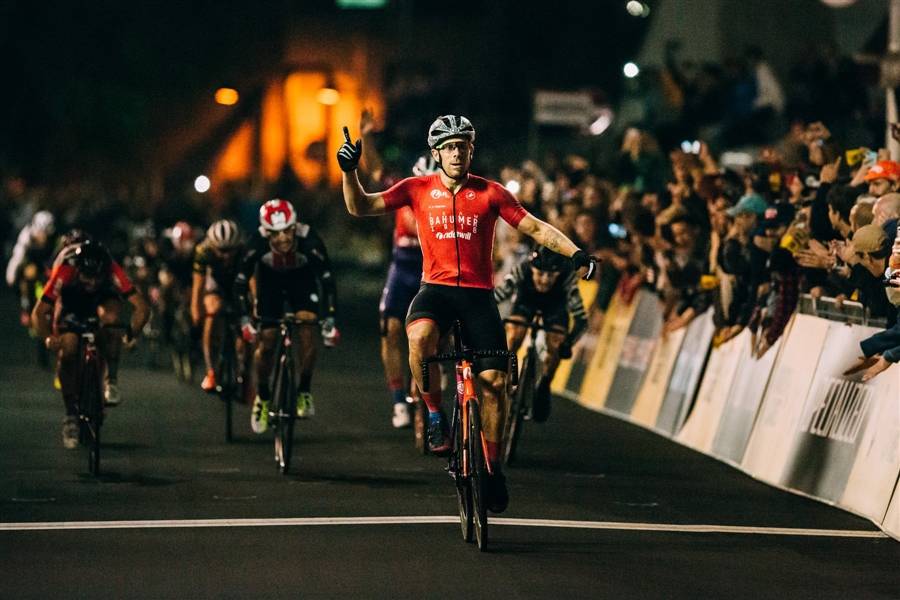 By contrast, Justin Williams (Specialized – Rocket Espresso) was not off to a good start and soon found himself a bit too far back in the field. This would prove to be the American sprinter's undoing as he struggled all night to regain position and would eventually lose contact with the front of the race. "I just didn't have it," he said. "I knew my only chance was to have the slowest fast race possible. So I tried to ease into it and work my way up, but the legs didn't want to cooperate today. I mean, it's October … it's been a long season."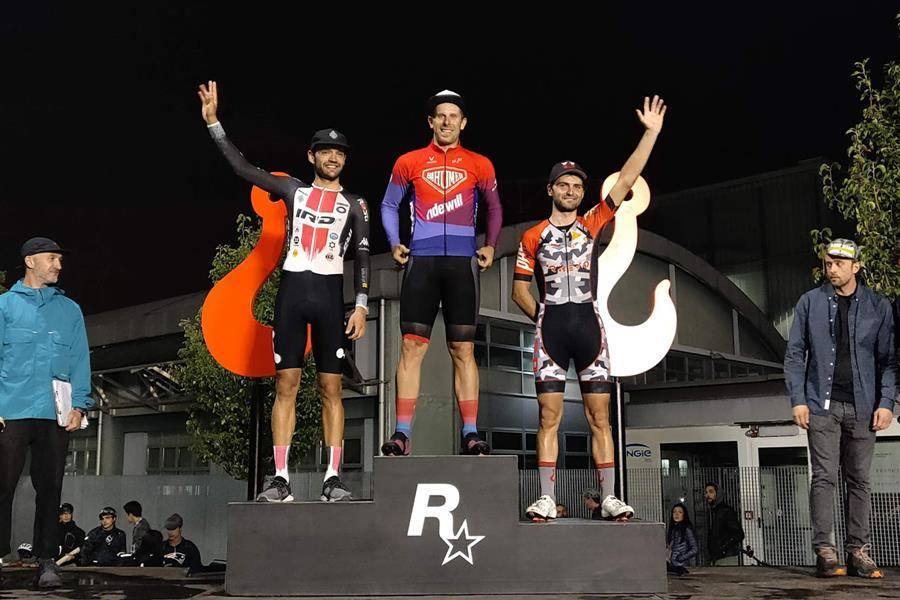 Back at the pointy end of the race things remained relatively unchanged, despite several efforts from David Van Eerd (Team Wit) and Alec Briggs (Specialized – Rocket Espresso) the Italians seemed to have things very much under control heading into the mid-race prime which was won by Fortin. With half the race distance behind them, Team Bahumer began to get serious about protecting Fortin, sending Giovanni Longo to the front to close down attacks and eventually set a tempo to prevent further attacks.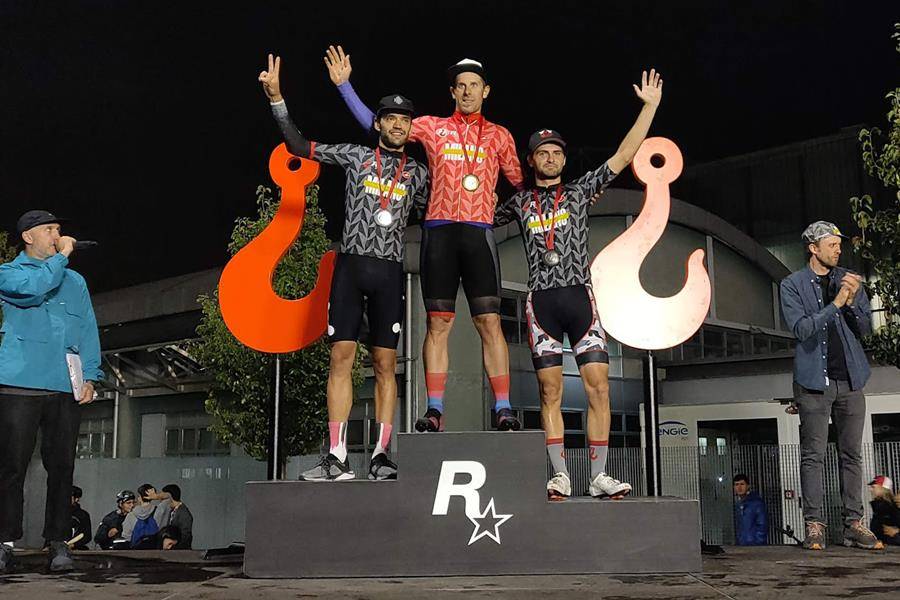 Longo would prove crucial in the final laps of the race, fighting back multiple attacks from Schelling and Stefan Schaefer (Specialized – Rocket Espresso). For his late-race efforts Schelling would be awarded the Rockstar Games Top Antagonist prize but ultimately would go on to finish fifth.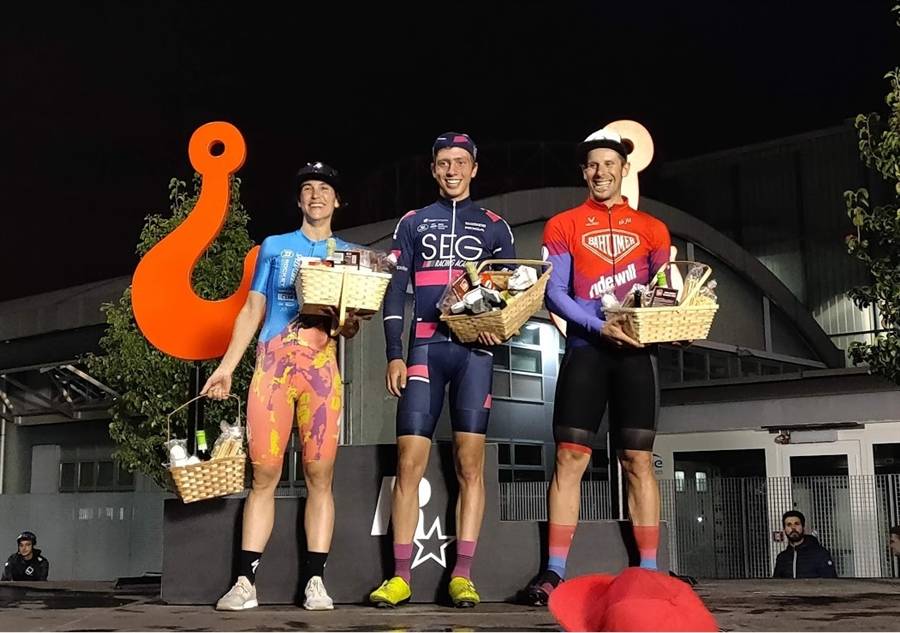 As the bell rang for the final lap Longo lead the field across the line with Fortin on his wheel. Longo's efforts were rewarded with Fortin charging across the line to take the win ahead of Jesus Alberto (IRD Squadra Corse) in second and Michael Capati (URB Rhevo Pro – Bike A) in third.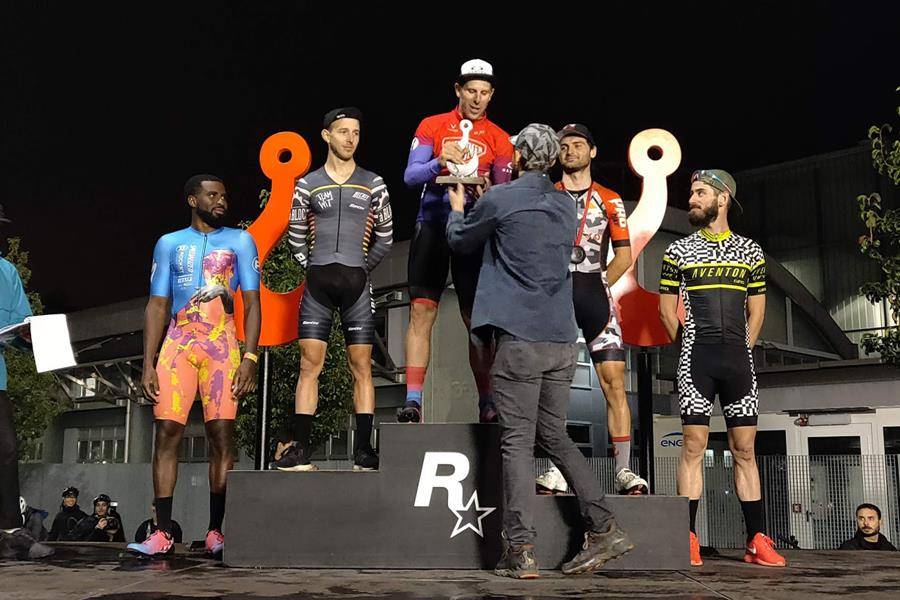 "Sometimes you have to wait before speaking — actions speak louder than words," said Fortin. "I stayed silent; didn't attend the press conference. The response was written on my helmet: 'Answered.'"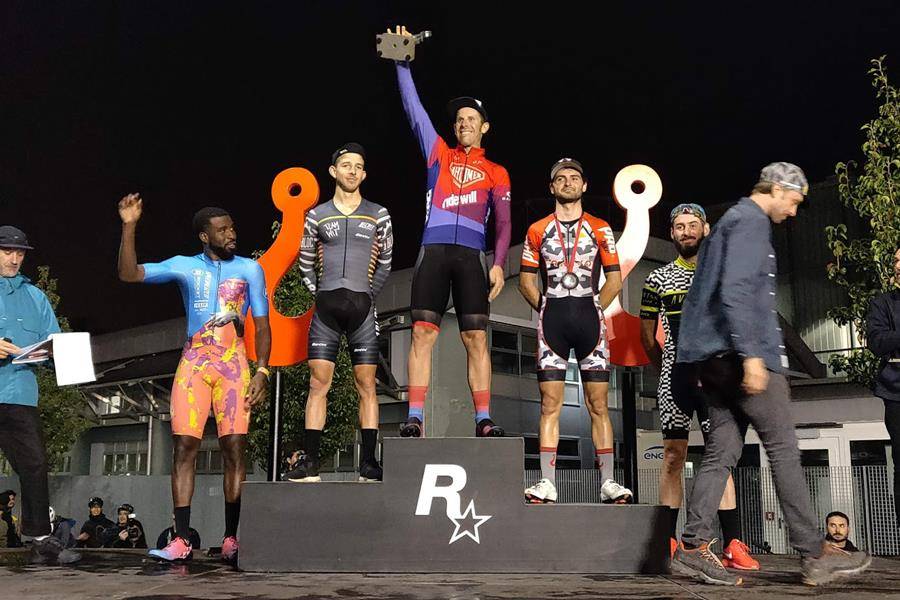 Not only did Fortin end the Italian drought of victories in Milan with his race win, but he also secured the championship series win for 2018. Next year Fortin will likely move on to other goals in his cycling career having secured a contract with Cofidis. In what is likely his final Red Hook Criterium, Fortin certainly went out on top.
To celebrate the fantastic victory of Fortin in Milan, we offer a special and limited promo: do not miss the chance to have the Ridewill frame for just € 99.90 !